Winning the iconic Pikes Peak hill climb is one of the biggest motorsports achievements out there. The Pikes Peak track measures 12.42 miles (19.99 km) with 156 turns and 1,440 miles of height gain. Volkswagen have never won the event. They are hoping that this years will be the year! Faster than both Formula E and Formula 1 cars; its competitor will be the Volkswagen I.D. R Pikes Peak.
The Volkswagen I.D. R Pikes Peak is a fully electric super sports car. Volkswagen claim 680 hp with 650 Nm of torque in a package weighing less than 1,100 kg. These statistics allow a 2.25 second sprint to 100 km/h. The car is powered by two electric engines with lithium ion batteries which are 20 percept replenished during the drive from engine recovery.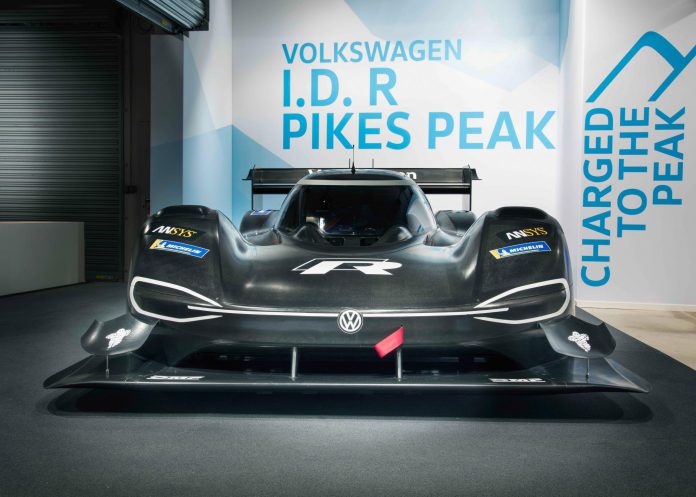 The targets for the Volkswagen project include the existing record of 8:57.118 minutes for electric cars at the "Race to the Clouds". That time was set by Rodney Millen in Latvian creation e0 PP100. Sebastien Loeb's overall, unlimited record, set with the Peugeot 208 T16 Pikes Peak seem unobtainable at 8:13.878!
The iconic Pikes Peak hill climb will take place on 24 June 2018. Volkswagen have secured the services of reigning Pikes Peak champion, Romain Dumas.