In a time of cars getting bigger, fatter and more boring with every new iteration, we are proud to share that some cars actually get more exciting. This is one of our favourites: The BMW M2 Competition, set to replace the regular M2 with a nice dose of extra horsepower – 40, to be exact.
The jump from 370 to 410 horsepower comes thanks to a generous heart transplant: The previous N55 engine is out, the S55 is in. Like before, it is a 3.0-liter in-line six. But this one comes straight from the M3, slightly detuned.
The 410 horsepower and 550 Nm of torque are sent to the rear wheels through a six-speed manual transmission or a seven-speed dual-clutch automatic. This writer prefers the manual, although I wish it were possible to turn off the rev-match system that allows amateurs to pretend they have mastered the technique of heel-and-toe. (The gimmick was fun in the Nissan 370 Z eons ago.)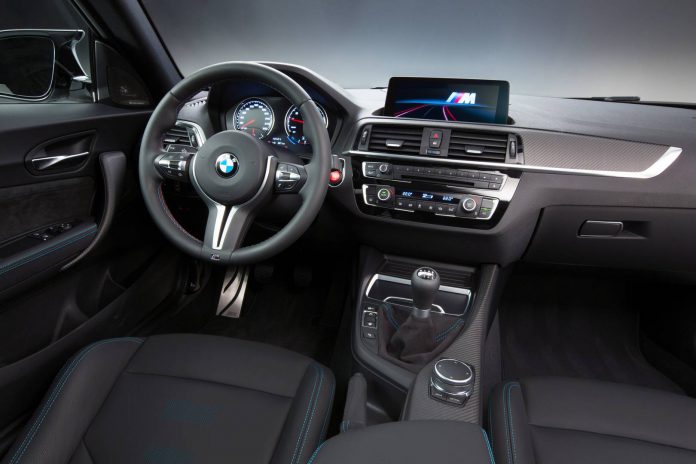 The sprint from 0 to 100 kph takes just 4.4 seconds with the manual transmission, and the dual-clutch box – despite an extra 25 kilograms of weight – cuts that figure to 4.2 seconds. Vmax is 250kph, or 280 kph if you pay up for the "Driver's Package". We recommend you do, unless you want diesel-powered SUVs chasing you on the Autobahn.
The chassis, based on M3 front and rear axles, gets even better: Two bars stablize the front end, the steering has been recalibrated, and so has the stability control system (which you won't notice if you turn it off, which is the only way to get rid of "rev-match"). Sports brakes are optional.
Outside, you need to look hard to tell the M2 Competition from its predecessor; the air intakes have slightly grown, the grille is more pointed, and there are new optional 19-inch wheels that look fantastic. The M-specific mirrors look playful and cool as well. And the modest portfolio of colours grows by two; you can now specify an orange and a light silver hue in addition to the heritage colours. The interior gets available racing seats, a red button to fire up the engine, and new decor.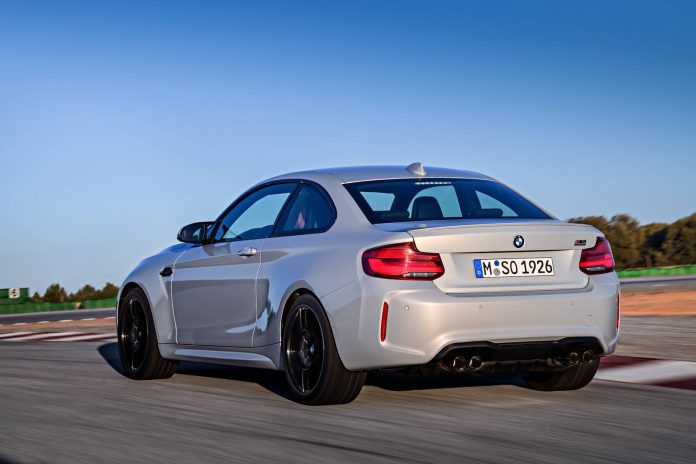 Dropping the M3 engine into the M2 seems like the perfect way to make a fantastic car even better. We can't wait to get behind the wheel.