British supercar dealer Tom Hartley Jnr recently announced that it had secured a road legal McLaren F1 GTR Longtail for sale. The iconic supercar in question is chassis number 27R, the very first McLaren F1 GTR Longtail to win a race. It is a truly remarkable car, not least because it is very rare to see any McLaren F1 hit the market, less so, one of 10 Longtail's!
Tom Hartley Jnr has some history with McLaren F1 sales having recently secured a Dandelion Yellow (almost) delivery miles version late last year together with two other Longtail models in in recent times. This particular example, finished in Lark livery, has come at a very fortunate time as Hartley also has a McLaren P1 GTR in stock with a very similar livery. The perfect opportunity for a would-be collector?
This particular McLaren F1 GTR Longtail competed in the 1997 24 Hours of Le Mans, the 1997 FIA GT Championship, and the 1999 British GT Championship. It has recently been restored and converted for road use by McLaren F1 specialists Lanzante. We believe that it is the same Parabolica-liveried car Hartley sold last year, except it has reverted back to it's 1997 24 Hours of Le Mans livery.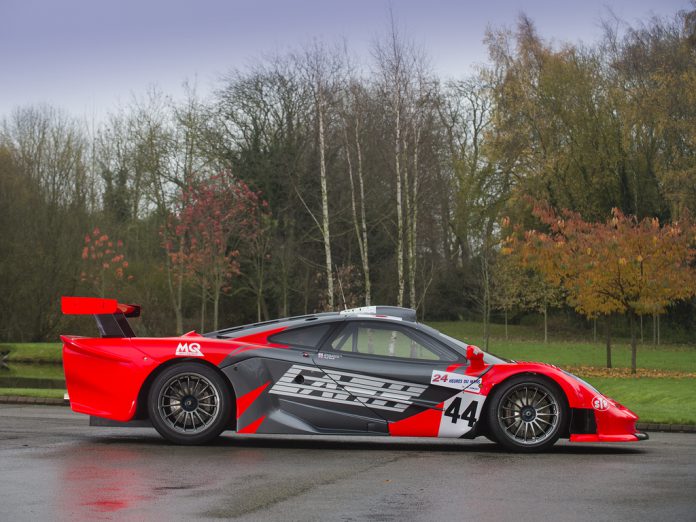 As with all Longtail's, it features a 6.0 litre BMW V12 engine, producing around 600 hp. Whilst those specs sound way off what you would expect of a modern supercar, they are all the more impressive when you consider that it weighs just 915 kg!