It looks likely that Porsche will update the 911 range in 2019. Test mules have been spotted for various models over the past few months. Recently, spy photographers captured photographs of the new 911 Turbo testing too.
The 2020 Porsche 911 Turbo is expected to debut very shortly after the more standard 911 models. The photos reveal a straighter front skirt and front edge of the hood with larger front wings. Porsche will retain key styling cues from the classic 911 turbo models including the side air intakes behind the door.
2020 Porsche 911 Turbo Spy Shots - Type 992 Gen
At the rear, the wheel arches give away the fact that the Turbo will grow in size again. It will also feature the classic expandable spoiler lip, the Porsche light bar and a set of stylish quad exhausts.
Under the rear hatch, expect the Porsche 911 Turbo S to crack 600 hp with 0 to 100 km/h's arriving in around 2.5 seconds. All wheel drive will remain standard with a price tag slightly north of 200,000 euros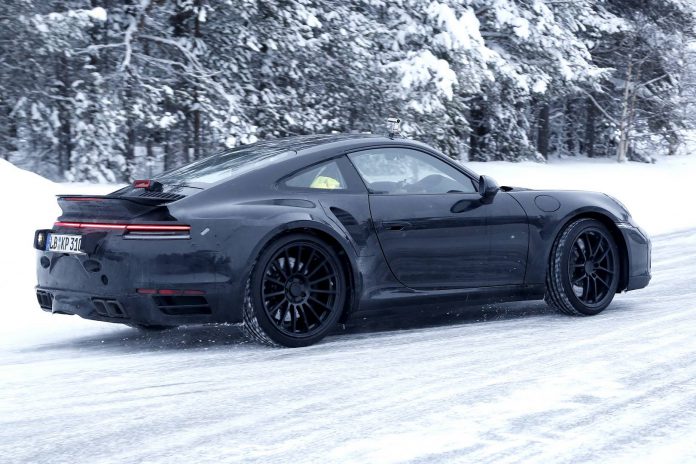 Very little will change with the Porsche 911 Turbo models, however, we do expect Porsche to opt for a variation on the Audi Visual Cockpit with increased connectability which it will share with the rest of the range!