The Chevrolet Corvette ZR1 was revealed late last year at the Dubai Motor Show 2017. It makes a Detroit debut this week at the Detroit Motor Show 2018. As the most potent version of the iconic US sports car, the ZR1 is hugely desirable. We took a closer look at the show car!
Customers will get the most aggressive road-legal Corvette to date. The ZR1 gets a completely new front facia which channels air into the engine bay and its 13 radiators. Chevrolet also fit a 'halo' hood to make room for the LT5 engine.
Elsewhere, the aero package includes a larger front wheel air vent, a new side skirt and a deep rear diffuser. A choice of rear Low Wing – which generates 70 percent more downforce than the Z06 – or a High Wing package – which generates 60 percent more downforce – will be available.
The Corvette's 6.2 litre V8 engine now ships with a staggering 755 hp and 969 Nm of torque. The improvements are realised through a new, improved-efficiency intercooler supercharger system. It gets 52 percent higher displacement than the Z06.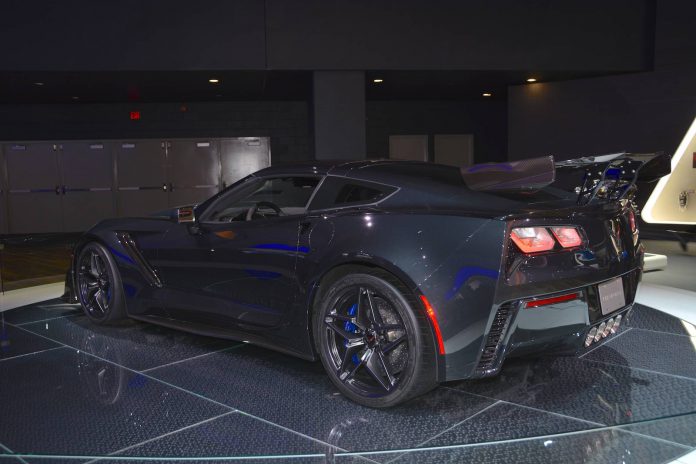 For more official details on the Chevrolet Corvette ZR1, take a look at our earlier article. For more from the Detroit Motor Show 2018, be sure to check our dedicated news channel.