Earlier today, photos were unveiled showing Lapo Elkann's brand new Pagani Huayra. The colour scheme is quite unique, taking inspiration from the Fiat Turbina concept car of the 1950's. It's called the Pagani Huayra Lampo.
For those that haven't encountered Lapo Elkann before, let us enlighten you. The grandson of Gianni Agnelli, the former controlling CEO and controlling shareholder of Fiat Automobiles, he is heir to the Italian company. He is known for his excesses, having designed a wide variety of unique specs for exotic cars over the past years.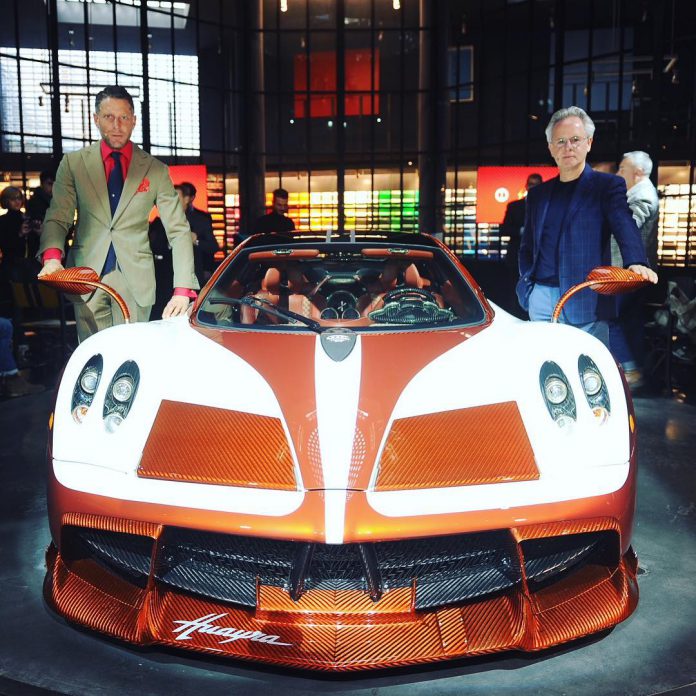 The car in question this time is a standard Pagani Huayra. The US-spec Huayra gets a 'Tempesta' pack, painted in white with red carbon fibre. The wheels are finished in gold. The look is arresting!
Inside, Pagani have fitted a bespoke interior with a red and white check board design. The interior metalwork is finished in gold.
The Lampo gets a series of lightning bolt designs. The rear mesh is a unique take not he lightning logo. The rear side sills also get triple tricoloure lightning bolts.
This might be the most unique Pagani Huayra ever designed!