Scuderia Cameron Glickenhaus recently revealed official details on their next project. The Scuderia Cameron Glickenhaus SCG 004S will be a road-legal three-seater sportscar, with a planned production run of 250 units per year from 2020.
Scuderia Cameron Glickenhaus has the SCG 003S already in the works, having campaigned the racing machine in various events in Europe for the past two years. The SCG 004S will increase the American automaker's offering and provide something a little different for enthusiasts across the world.
Scuderia Cameron Glickenhaus SCG 004S
Scuderia Cameron Glickenhaus was recently granted permission to manufacture up to 325 cars annually in the US. Whilst the SCG 004S is currently under development with an Italian company, it is clear that Glickenhaus will soon tool up to build cars in the US.
The Scuderia Cameron Glickenhaus SCG 004S comes with a carbon fibre chassis and weighs just 1,179 kg. Bolted towards the rear is a 650 bhp 5.0-litre twin-turbocharged V8 that produces 531lb ft of torque. Aside from this, little else is known about the project.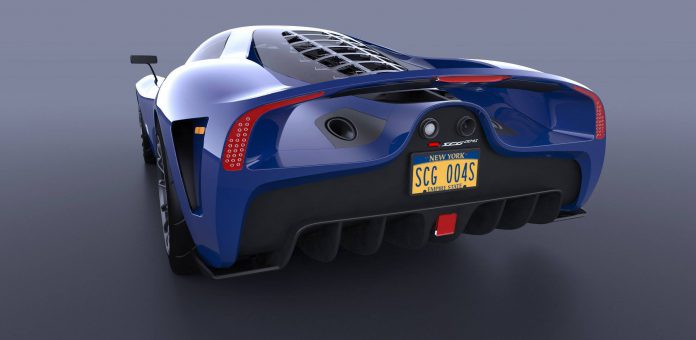 As with all Glickenhaus projects, the SCG 004S will also get a racing counterpart. SCG is now planning to offer GT3, GTE and GTLM competition versions while continuing to support the 003C which has had some success at the Nordschleife. This means you will Scuderia Cameron Glickenhaus in the pits at the 24 Hours of Le Mans, competing the GTE class!