BMW specialist tuner G-Power took their Bi-Tronik 5 V1 and D-Tronik 5 V1 modules off the shelves and applied it to the latest generation BMW 5 Series (G30 / G31). The engineers at G-Power know their way around with BMW engines like no other and have been able to raise the performance of the 2018 540i and M550d significantly.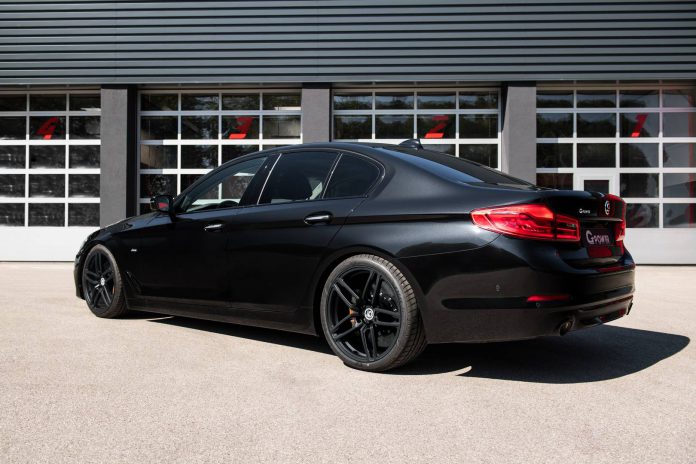 Applying the Bi-Tronik power module to the 540i results in 400 horsepower (+60) and 540 Nm of torque (+90). The results achieved with the M550d are even more impressive, raising the output of the diesel to 460 hp (+60) and 860 Nm of torque (+100).
The external Bi-Tronik 5 V1 power module starts from €2318,32 and works particularly well with the 540i model. The D-Tronik 5 V1 module starts around the same price and works well with all diesel models, including the 540d, 530d, 525d and 520d.
Apart from boosting performance, G-Power also has a few nice sets of wheels on offer. 20-inch Hurricane RR forged alloy wheels start at €6680,67, while 21-inch size wheels from the same set have a price tag of €7647,06.