This is the new Aston Martin submarine, dubbed Project Neptune. It's the result of a collaboration between the new Aston Martin Consulting branch and Florida based Triton Submarines LLC.
The project was revealed at the ongoing Monaco Yacht Show 2017, the British car maker only plans to build a few of these submarines, at least 10 per year with each going for around $4 million. Triton is an expert in submersibles, in fact Project Neptune is the the lightest and smallest three-person submarine in production in the world as it uses their well known Low Profile (LP) three-person platform.
Aston Martin on the other hand like most luxury car makers has ventured into the world of boating in recent months. Last year they revealed the 1000hp motor boat after teaming up with Quintessence Yachts and Mulder Design naval architects. This however, takes sea exploration by a car maker to new levels, and is the very first project overseen by Aston Martin Consulting. Aston admits that most supercar owners are also into yachting and boating, and this diversification into sea luxury is justified by their needs.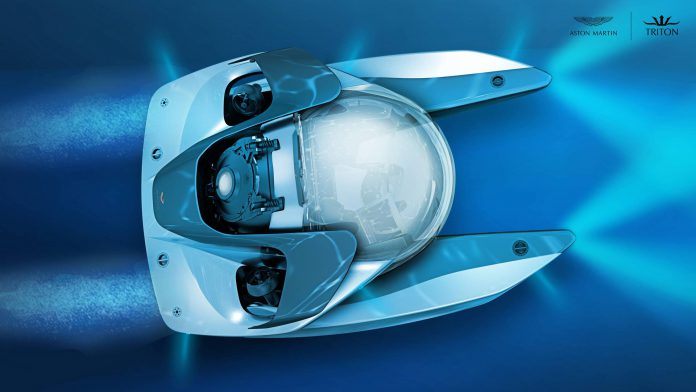 Project Neptune has a length of only 1.8 meters and weighs 3,991 kg, it has a capacity of 3 persons and will reach speeds of up to 3 knots.
Speaking about the new project, Aston Martin Executive Vice President and Chief Creative Officer Marek Reichman said: "Project Neptune is defined by its sleek, elegant exterior. We have used forms and proportions that express the same devotion to design, engineering and beauty that shape our cars, such as the Aston Martin Valkyrie hypercar project."
"Those superyacht people, what they want to experience is changing. It's no longer about just having a launch or having your tender. It's about having some other way of entertaining your guests."