The majority of Range Rover SUVs are generally popular cars for tuners, but the latest Land Rover Discovery hasn't escaped the scene either. One of the first fully customized examples is courtesy of Startech and will be showed at the 2017 IAA in Frankfurt next week.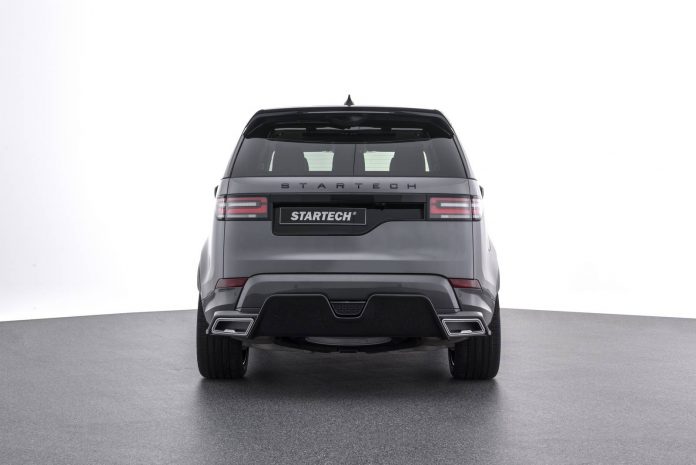 The sister brand of Brabus has developed a meaty bodykit for the giant SUV, which comes with plenty of air intakes and flics in order to stand out. Large custom tailpipes and a custom rear diffuser are an attempt to draw attention away from the unsymmetrical rear end. If you are wondering what is going on with that diffuser: Startech designed it so it can also fit Land Rover Discovery's with trailer hooks.
The Startech Land Rover Discovery stands on 22-inch five-spoke metal and features special 'Union Jack' styled front fenders to hint at the SUV's origin. On the inside there are also plenty of Startech-branded features such as custom floor mats, embroidery in the headrests of the seats and a backlit Startech logo.
An aluminum pedal set comes with the conversion as well. If customers want to further see the interior of their car customized, the Startech upholstery shop will gladly take care of their wishes. Startech has not touched the engine bay, the conversion is purely aesthetic.
Startech Land Rover Discovery