Salon Prive's Concours Masters event next Saturday is set to celebrate the 70 year history of Ferrari. The Italian brand will be well represented with a line-up which ranges from the earliest UK-delivered Ferrari up to the latest, LaFerrari Aperta. Awards will be judged by Derek Bell and Coldplay's Guy Berryman.
The full line-up for the Concours Masters 'Tribute to 70 Years of Ferrari' has now been announced. It takes place the day after the Salon Prive event finishes on the 2nd September 2017 at Blenheim Palace.
Among the most significant models are two 1987 Ferrari F40 Prototype. There are eight 250 variants including a Ferrari 250 GT Lusso, a 1958 Ferrari 250 GT LWB California Spider, a Ferrari 250 GT SWB and a 1956 Ferrari 250 GT Berlinetta TdF. Over 50 Ferrari's have been confirmed with owners competing for the coveted People's Choice, Owners' Choice and Ladies' Choice.
Other confirmed models include a 1949 Ferrari 166 Inter Coupe – the oldest-surviving UK-based Ferrari, one of 209 LaFerrari Aperta, one of 16 officially sanctioned Ferrari 365 GTB/4 (Daytona) Competizione and a one of 50 1995 Ferrari 348 GT Competizione.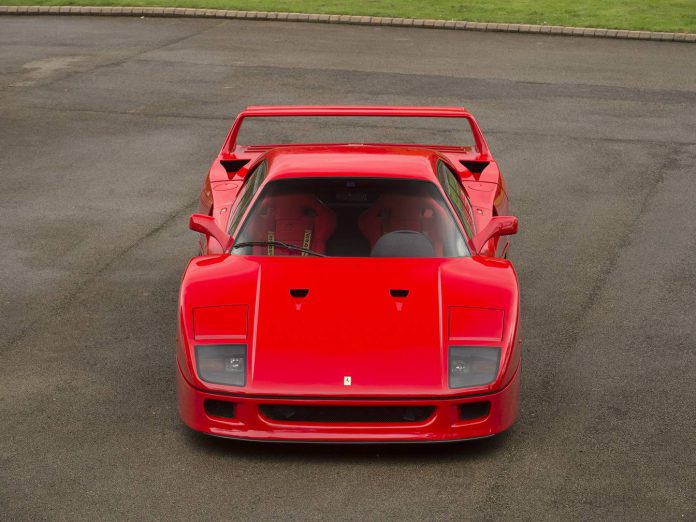 The full list of entries is as follows:
1949 Ferrari 166 Inter
1952 Ferrari 342 America
1953 Ferrari 166 MM PF Berlinetta
1953 Ferrari 250MM
1953 Ferrari 250 Inter-Europa Vignale Coupe
1956 Ferrari 250 GT Berlinetta TdF
1956 Ferrari 500 Testarossa
1957 Ferrari 500 Testarossa Competition TRC
1958 Ferrari 250 GT Berlinetta TdF
1958 Ferrari 250 GT LWB California Spider
1961 Ferrari 250 GTE Series 1
1961 Ferrari 400 Superamerica SWB Coupe Aerodinamico
1962 Ferrari 250 GT SWB
1963 Ferrari 250 GT Lusso
1964 Ferrari 500 Superfast
1965 Ferrari 330 GT Series 1
1965 Ferrari 275 GTS
1966 Ferrari 330 GTC
1966 Ferrari 365 California Spider
1967 Ferrari 275 GTB/4
1969 Ferrari 365 GT 2+2
1971 Ferrari 246 GT Dino
1972 Ferrari 365 GTB/4C Daytona
1974 Ferrari 246 GTS
1974 Ferrari 365 GT4 Berlinetta Boxer
1977 Ferrari 308 GTB
1985 Ferrari 288 GTO
1987 Ferrari F40 Prototype
1990 Ferrari F40 Michelotto
1990 Ferrari F40 GT
1991 Ferrari 642 F1
1994 Ferrari 348 Challenge
1995 Ferrari 348 GT Competizione
1996 Ferrari F50
1996 Ferrari F355 Challenge
1997 Ferrari F355 Berlinetta
1997 Ferrari 355 Spider
2002 Ferrari 360 Spider
2002 Ferrari 550 Maranello
2002 Ferrari 360 Challenge
2004 Ferrari 575 GTC
2004 Ferrari Enzo
2005 Ferrari 360 Challenge Stradale
2007 Ferrari 612 Sessanta
2008 Ferrari 430 Scuderia
2008 Ferrari F430 Challenge
2011 Ferrari 458 Challenge
2015 Ferrari 458 Speciale 'Tailor Made'
2015 Ferrari LaFerrari
2016 Ferrari FF
2016 Ferrari F12 TDF
2016 Ferrari LaFerrari Aperta
2017 Ferrari F12 70th Edition"