For many, McCall's Motorworks Revival is when Monterey Car Week really gets into its stride. This year's event was bigger and better than ever before with a huge and eclectic selection of exotic motorcars on display.
The event has become a Monterey Car Week mainstay due in part to its location. It takes place in airport hangers at Monterey Regional Airport. It is hosted by Gordon McCall, a regular judge at the Pebble Beach Concour's d'Elegance and Co-Founder and Motorsports Director for the world-renowned "The Quail" A Motorsports Gathering.
McCall's Motorworks Revival
This year's event gathered old and new ranging from the new Ford GT Heritage Edition announced earlier this week to the iconic 1960's Ferrari 250 GT SWB. On the ultra-modern side of things, McCall gathered two Rimac's while a Lamborghini display collated modern V12 powered monsters!
A Gulfstream G600 was on display alongside other jets and helicopters. Pagani and Koenigsegg were represented whilst other rarities, the Ariel Nomad most notably, were also on display. Outside, our photographer, Philipp Lucke even managed to capture a Nero LaFerrari alongside matching white Bugatti EB110 and Veyron Supersports'.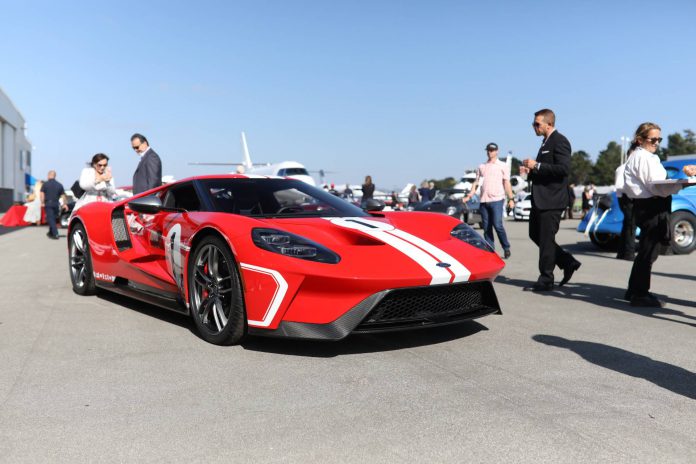 The show isn't all about the cars though. Food and champagne was plentiful, setting a relaxed atmosphere to kick-start a weekend of car events unlike any other. Bring on the rest of Monterey Car Week 2017!