Aston Martin, together with Zagato, have been extensively track-testing their two upcoming cars, and the pictures keep rolling in. Today, the two cousins to the Vanquish Zagato Speedster and Zagato Volante, were seen testing together, without any camouflage.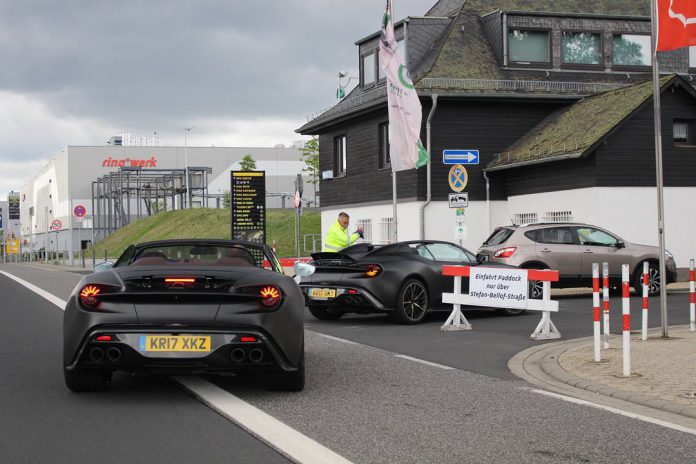 In partnership with the Italian automotive designer Zagato, Aston Martin will produce 127 units of the topless Vanquish Zagato: 99 Volante's and 28 Speedster's. The Volante features a soft top like a classic convertible. The Speedster on the other hand rids itself of a roof altogether, in similar fashion as the iconic Mercedes-Benz Stirling Moss. Although the car may be impractical in bad weather, it makes up for it with a fluid and seamless bodywork.
Both cars were spotted testing in the pouring rain, presumably to test the handling in rainy conditions, and to test the water-proofing of the Speedster.
Aston Martin Vanquish Zagato Volante
The V12 models will have the same drivetrain as the original Vanquish Zagato Coupe, meaning they will have a naturally aspirated 5.9-litre V12, producing 592hp (27hp more than the standard Vanquish). This will propel the car from 0-100 km/h in 3.7sec, reaching a top speed of around 320 km/h.
The stunning Speedster is expected to have a retails price of €1.4 million, whilst the Volante is anticipated to cost around €600,000.
Photos by cars_lw and tdv_photography