Right around the time Volkswagen renews and updates its important model line, ABT Sportsline show what's still possible with the good 'old' Golf VII GTI. For under €2,000 the tuner will fit your GTI with an attractive looking aerodynamic kit including a front spoiler, side strips, rear skirt and sport muffler.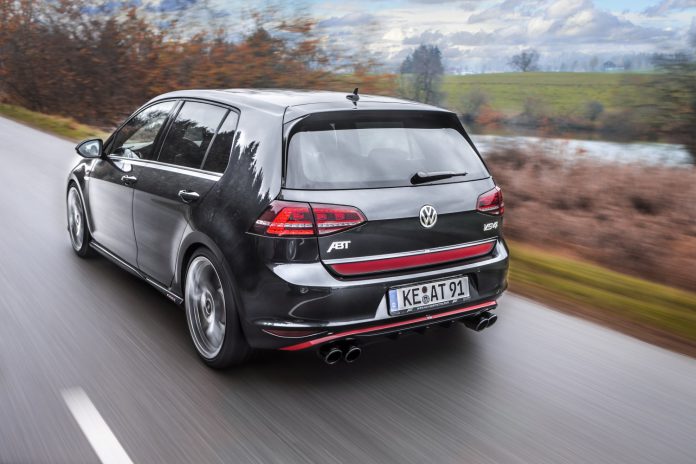 The German tuner doesn't just offer a visual upgrade. Additionally customers can opt for the ABT power upgrade, which is available across the majority of the line, including the entry diesel models. The entry diesel model Golf's can be tuned to produce a maximum of 180 hp (132 kW) and the GTD range topping diesel model can be tweaked to deliver 210 horsepower (154 kW).
The ABT GTI impresses with 315 ponies (232 kW) and the range topping Golf R puts out 400 hp (294 kW) once it leaves the ABT workshop. For those who can't get enough, ABT has an online configurator in which they show off all the other possibilities and further upgrades.