As you may have heard Henrik Fisker founded a new car company back in 2012 called VLF. The American luxury sports car company is now ready to reveal its latest supercar, the VLF F1 Roadster, at the 2017 Shanghai Motor Show.
The VLF F1 Roadster is not the company's first creation. A while back it revealed the 'Destino V8' based on the Fisker Karma. The hybrid sports car saw its hybrid powertrain ripped out and replaced by a Corvette ZR1 V8. And there is more: a car based on the Galpin Mustang called the 'Rocket V8', the X Series based on the Chevrolet Colorado and coupé and roadster versions of the Force 1 V10.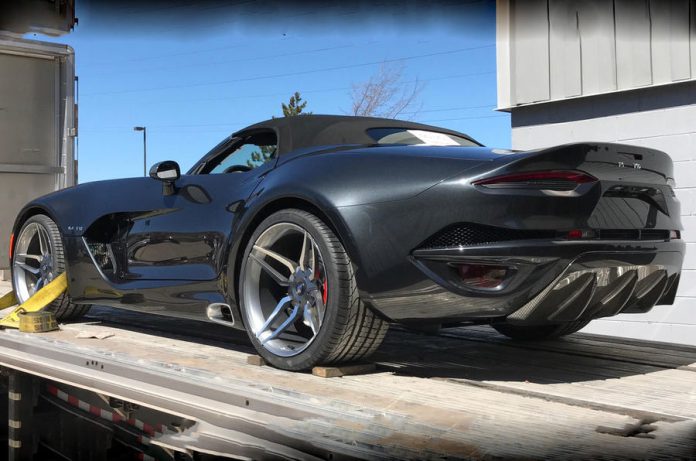 The new VLF F1 Roadster is based on the mighty Dodge Viper. Assuming they haven't tinkered with the engine, the Roadster is powered by the naturally-aspirated 8.4-liter V10 that produces 755 hp and 865 Nm of torque. It's the side-exhaust that gives away the supercar's power plant.
The VLF F1 Roadster sports all-carbon bodywork bringing down its weight significantly. The coupé version weighs just 1,538 kilograms, the roadster version should way a few stones more. It comes standard with a six-speed manual, the automatic transmission is optional. The VLF F1 Roadster is capable of reaching speeds above 200 mph (320 km/h) and is expected to come with a price tag above the $268,500 price tag of the coupé.