Something still lacking in G-Power's extensive portfolio was a conversion of the BMW M6 Convertible. Until recently that is, because they have just taken the wraps off their significantly faster open-top M6.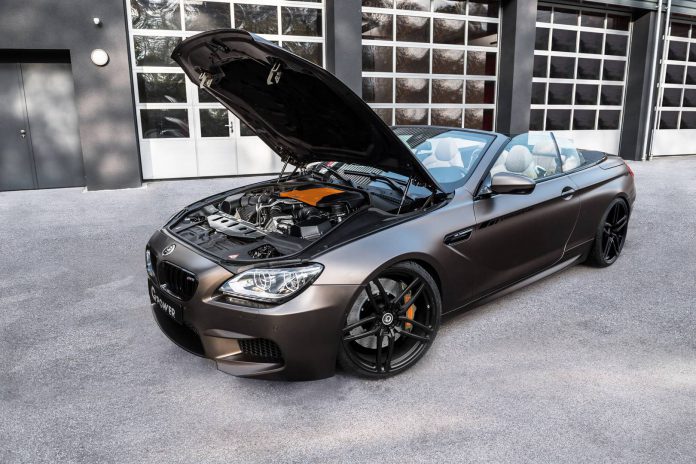 G-Power has over 35 years of experience converting cars of the Bavarian premium brand and specialize in jacking up their performance. The result of this project is one of the fastest open-top four-seaters available on today's market. The engineers of G-Power have managed to increase the M6 convertible's output by a staggering 240 hp and 370 Nm of torque.
The 4.4-liter twin-turbocharged V8 of the BMW M6 Convertible was tweaked to deliver an impressive 800 hp and 1,050 Nm of torque, resulting in an increased electronically limited top speed of 330 km/h. A 0-200 km/h sprint is now taken care of in 9.8 seconds courtesy of the G-POWER Bi-Tronik 2 V4 conversion.
Physical changes responsible for the significant performance increase include a G-Power turbocharger modification, custom exhaust downpipes with sport catalysts and a lighter titanium exhaust system. In order to keep all that extra performance in check, a custom GM6-RS Coilover suspension kit is made available.
G-Power is known for keeping the aesthetics of the cars it takes under hands intact. The story is no different with their M6 Convertible conversion, although a custom set of 21-inch forged alloy HURRICANE RR wheels is always part of the standard treatment. With this conversion G-Power once again displays its expertise in pushing the performance boundaries of the BMW M series.
G-Power BMW M6 Convertible