Audi brought a relatively substantial delegation of vehicles to this year's New York Auto Show. We compiled a few of the highlights aside from brand new R8 LMS GT4, to which we dedicated a separate article. None of the cars in this article celebrated their world debut.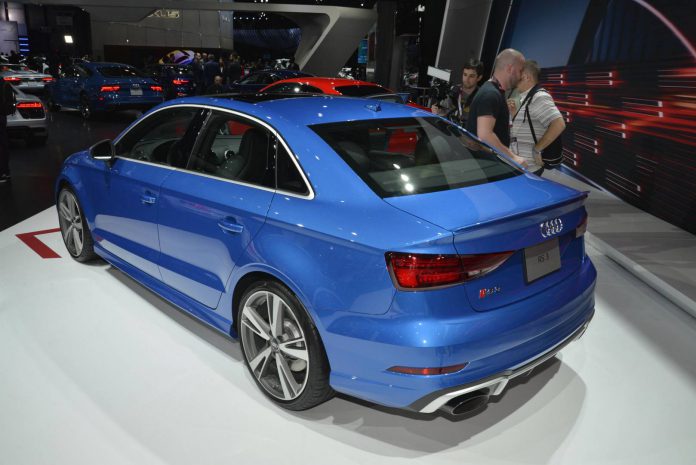 At the Audi stand visitors can explore the best and latest models developed by Audi Sport. The new Audi RS 5 that celebrated its world debut in Geneva earlier this year is yet to be officially launched and is one of the newest models on the stand.
The new RS 5 coupé packs a newly developed 2.9-liter V6 biturbo with a hot inside V configuration. It produces 450 hp and 600 Nm of torque, good for a 0-100 time of 3.9 seconds and a top speed of 280 km/h.
Another recent model is the new Audi RS3 Sedan, which we have been able to test drive just a few weeks ago. Powered by the amazing turbocharged 2.5 TFSI five-cylinder engine, it produces 400 hp and 480 Nm of torque.
Another compact highlight is the Audi TT-RS powered by the same 2.5 TFSI engine as the new RS3 Sedan. Similarly it produces 400 hp and 480 Nm of torque. We reviewed it late summer last year, make sure to check it out!