Whereas last year around this time Jaguar unveiled their fastest production car ever, they toned things down a bit for this year's NYIAS and just revealed a new entry-model F-Type. It packs a 300 hp strong 2.0-liter four-cylinder engine and will be priced from just below £50,000.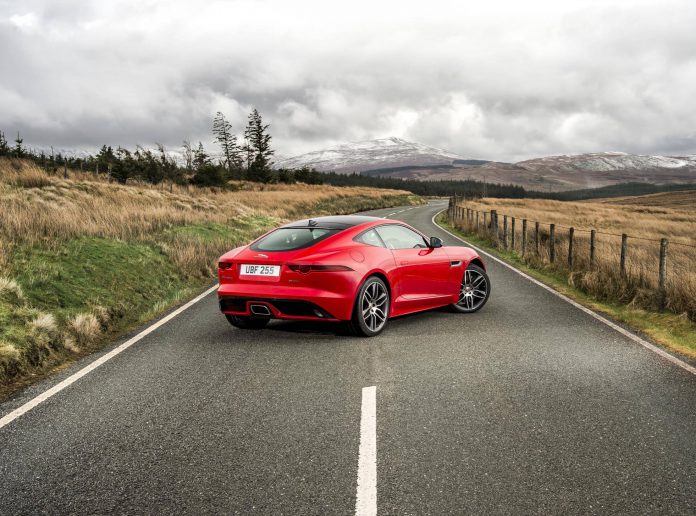 By all means the Jaguar F-Type in its various configurations was already quite a sharply priced sports car, but now speaks to an even larger segment of the market. The new entry-model F-Type features Jaguar's most powerful four-cylinder engine, the turbocharged Ingenium petrol engine. The smaller engine goes hand-in-hand with further weight reduction and fuel consumption compared to the higher-end models.
With 300 hp and 400 Nm of torque, the F-Type sprints from 0-100 km/h in 5.4 seconds and is capable of reaching a top speed of 250 km/h (155 mph). "Introducing our advanced four-cylinder engine to F-TYPE has created a vehicle with its own distinct character. Performance from an engine of this size is remarkable and is balanced with improved fuel efficiency and affordability, making the F-TYPE experience more accessible than ever before", said Ian Hoban, F-Type Vehicle Line Director.
In terms of styling the four-cylinder F-Type profits from the recent modest facelift that features sharper lines and restyled bumpers. The entry-model will be visibly distinguishable from the rear by its single centrally fitted tailpipe. The V6-powered F-Type has the double tailpipes in the center and the more extreme F-Type R and SVR models have twin-tailpipes at both ends of the rear.
Aside from the looks the new F-type will also deliver a completely different experience in terms of sound. The car's intake and exhaust have been tuned to deliver the renowned F-Type sound, but is unlikely to match the intense soundtrack of the V8 models. For that matter, let's hope that the V8 models will stick around for many years to come!