British supercar manufacturer McLaren just launched an array of new upgrade options for their sports series models. The new portfolio of upgrade options will give owners of the McLaren 540C, 570S and 570GT novel ways to further personalize their cars.
The range of upgrade options includes several products that are designed to offer protection for the supercars and keep them in excellent condition, as well as several aesthetic and performance upgrades developed by McLaren Special Operations (MSO).
In terms of protection customers can now purchase new indoor and outdoor vehicle covers and branded floor and luggage bin mats. New front skid plates protect the low hanging front spoiler from contact with the ground.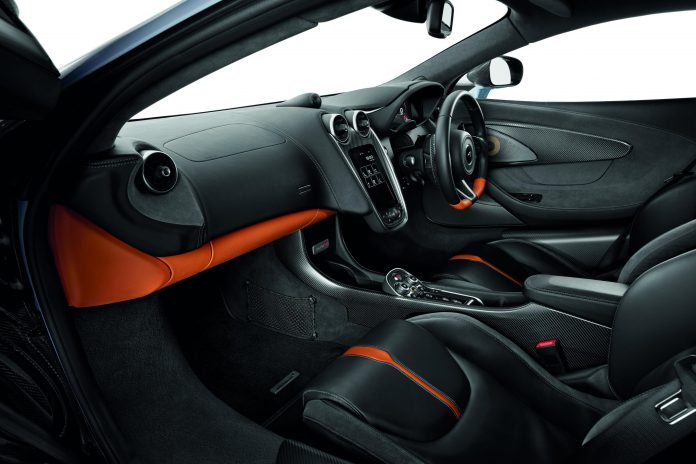 New aesthetic upgrades come in the form of new forged alloy wheel designs available in stealth, silver and diamond cut finishes, and several lightweight custom color finished brake calipers. The components that make up the three carbon fiber trim packs are now also available individually. These include carbon fiber side intakes, mirror castings, side skirts, aero blades, front splitter, rear bumper, rear wing, rear diffuser and a rear deck and plenum cover.
On the inside customers can now select custom colored seat belts and a carbon fiber steering wheel. More carbon fiber in the interior that can be specced individually are carbon fiber switch packs and IRIS surround, upper speaker surround, door sills with McLaren branding and carbon fiber side tunnels.
All individual options and accessories can be fitted to your McLaren by your nearest McLaren dealership.