Novitec from Germany have recently released their tuning program for the Maserati Levante. The highlights of the Novitec Maserati Levante read an upgraded output of 494 hp (363 kW), carbon aerodynamic parts and 22-inch king-sized wheels.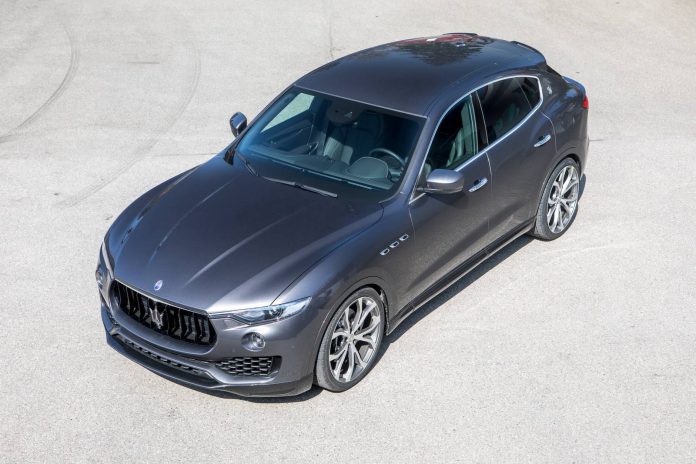 The release of their latest program marks the first time Novitec customizes an SUV. The extensive upgrade package is available for both the top of the range twin-turbo V6 model as well as the diesel range.
Courtesy of the Novitec N-TRONIC plug-and-play performance kit is the significant lift of performance in the Levante top model. The Levante S with Novitec upgrade now produces 494 horsepower (363 kW) and 660 Nm of torque, a significant increase over the stock 430 hp (360 kW) and 580 Nm of torque. The performance upgrade ensures a 0-100 km/h sprint in just 4.8 seconds and an increased top speed of 272 km/h over the stock 264 km/h.
To attend to the superior demand of the Levante diesel models, a performance upgrade for those versions is also prepared by the engineers from Novitec. The output of the standard 3.0-liter six-cylinder diesel with 275 hp and 600 Nm of torque is lifted to 322 hp and 680 Nm of torque respectively. The 250 hp diesel model can be upgraded to produce 301 hp and 680 Nm of torque using the same N-TRONIC plug-and-play module. Additionally the diesel models can be fitted with a Novitec module that improves the standard electronic active sound system for the exhaust.
Visually the Novitec Maserati Levante receives a sportlier appearance thanks to the fitting of carbon aerodynamic components that also contribute to the car's handling and stability. The exact components comprise a front and rear spoiler, rocker panels and a rear diffusor. Customers have the options to select components individually or take the complete package. Underlining its sportier appearance is a lowering in ride height of 25 mm, established with the help of modified controls for the standard air suspension.
Finishing touch on Novitec's latest creation are massive 22-inch Novitec NM1 wheels available in silver, matte black or titanium finish.