One of ABT's latest releases in a string of new models ahead of the 2017 Geneva Motor Show is the ABT Audi S5. Their engine upgrade for the Audi S5 will become available for all three model variants, the coupé, sedan and convertible.
The 3.0-liter V6 turbo engine has been taken into the ABT engine shop and received a considerable upgrade. The six-cylinder engine now produces 425 hp (313 kW) and 550 Nm of torque, a fair increase from the original 354 hp and 500 Nm.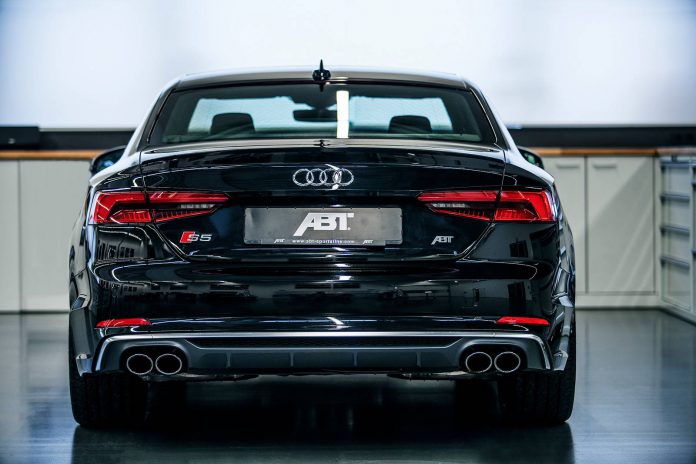 Visual changes have been kept to a minimum, with just the addition of discrete ABT emblems and badging on the car's rear and front grille. Custom ABT sports rims were part of the modest customization program, with various 19-inch and 20-inch wheel options available in different finishes. The show car wears the new ABT 20-inch Sport GR wheels that are available in both matt black and gloss black.
Standard the ABT S5 comes with ABT logo entry lights being projected on the surface upon opening the doors. Further changes to the interior are made possible through ABT's extensive in-house saddlery unit, or by simply choosing for one of the ABT individual packages.