BMW specialist Alpina is bringing some of their latest creations to this year's Geneva Motor Show, including the 2017 BMW Alpina B4 S Bi-turbo. The updated model is based on the face-lifted 4-series (F32 and F33) and now delivers 440 hp (324 kW) and 660 Nm of torque.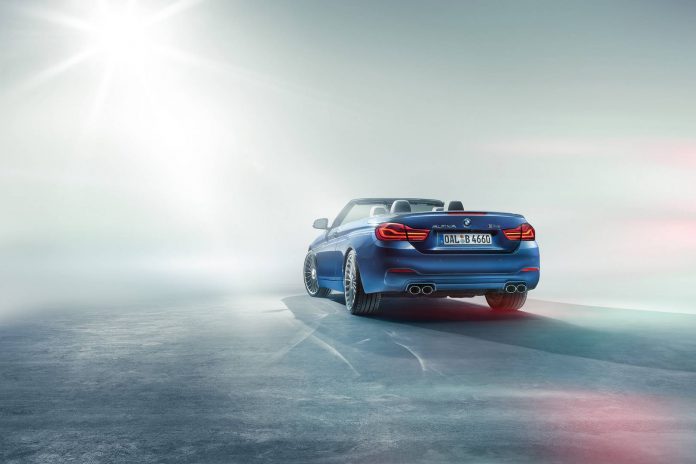 The performance upgrade redefining the boundaries of the 3.0-liter straight-six is courtesy of two new Alpina turbochargers and an updated cooling system. The Alpina B4 now accelerates to 100 km/h in just 4.2 seconds and is able to reach a top speed of 306 km/h.
The 8-speed automatic has also been revamped and is now fitted with the ALPINA SWITCH-TRONIC mechanism. Combined with the custom Alpina sport suspension the car's handling characteristics are said to be significantly improved.
Visually Alpina stayed true to the original design and added minor changes including a modest front spoiler with Alpina lettering, harmonious skirts on the side and a slightly altered rear apron with custom exhaust tips. The visual change that will draw most eyes is probably the custom set of 20-inch ALPINA CLASSIC multi-spoke wheels.
Changes on the interior of the Alpina B4 S are just as modest and refined as you would expect from Alpina. Apart from the occasional logo and a complete interior in leather dakota, things are kept in their original state. The new Alpina B4 S Bi-turbo based on the BMW 4 Series Coupé and Convertible will make its debut at the Geneva Motor Show alongside various other Alpina world premieres.
2017 BMW Alpina B4 S Bi-Turbo