Audi has confirmed the Audi RS5 Coupe will celebrate its world premiere at next week's Geneva Motor Show 2017. The highly anticipated Audi sports coupe will celebrate its debut on March 7th alongside the Audi RS5 DTM race car – the first time both cars will celebrate their premiere side to side.
For the final spec we have to be patient until Tuesday next week but previous intel suggests the 2018 Audi RS5 Coupe comes with the turbocharged 3.0-liter V6. Despite the downsize in engine, the new RS5 will get more power than its predecessor thanks to electric turbochargers. The outgoing model's V8 developed 450 hp, while the new turbocharged V6 produces 486 hp.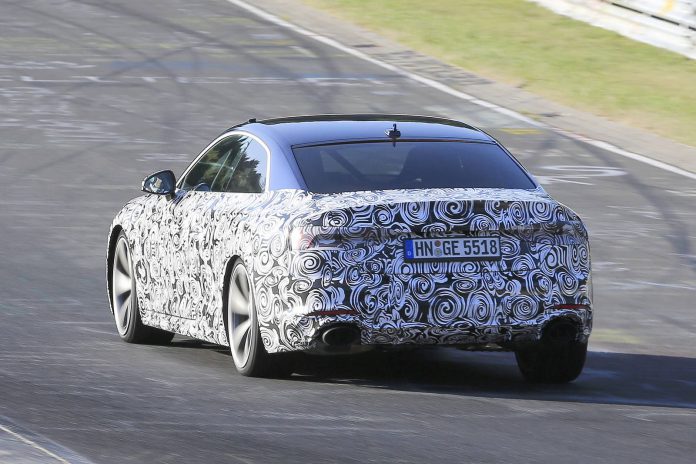 Developed on the VW Group's MLB platform, the new Audi RS5 Coupe saves about 75 kg compared to the old RS5. Audi Quattro AWD comes standard, enabling the new coupé to reach 100 km/h around 4 seconds.
Audi RS5 DTM
The Audi RS5 DTM will also see significant changes compared to its predecessor, mainly thanks to new DTM rules. Which includes more engine power, less downforce, a more efficient Drag Reduction System (DRS) and softer tires, which may no longer be pre-heated either. All this is intended to make the DTM races even more thrilling and varied for the spectators.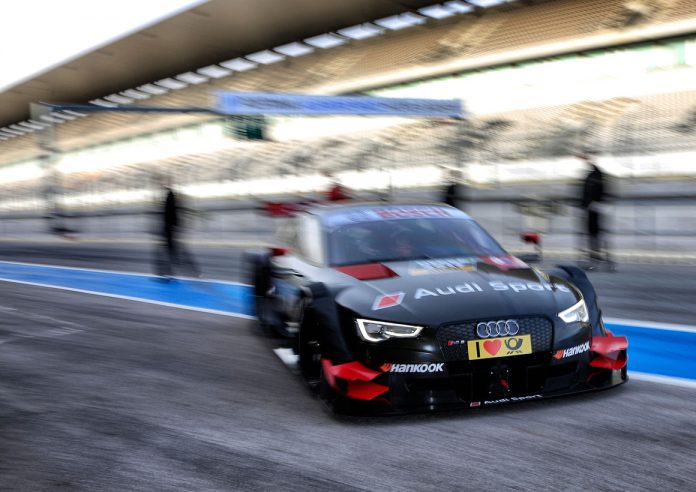 The new Audi RS5 DTM car will be driven by Mattias Ekström, Jamie Green, Nico Müller, Mike Rockenfeller and new DTM drivers Frenchman Loïc Duval and the German René Rast. Loic and Duval have previously been successful in other racing series for Audi, most recently in the WEC.
Following the world premiere in Geneva, the new Audi RS 5 DTM will be doing its first public test laps at the Italian race track of Vallelunga near Rome from March 14 to 16. The DTM Season 2017 starts at the 5th of May at the Hockenheim circuit and finishes 15th of October, the DTM teams and drivers will battle it out for championship points and race wins in 18 races on nine race weekends.
For more world premieres at next week's show check out our Geneva Motor Show 2017 Preview.