Today British supercar brand McLaren released footage and images of a folding display which will be first introduced in the new McLaren 720S. The novelty comprises an upright TFT screen that can fold down automatically or at the push of a button so it only shows the most essential information.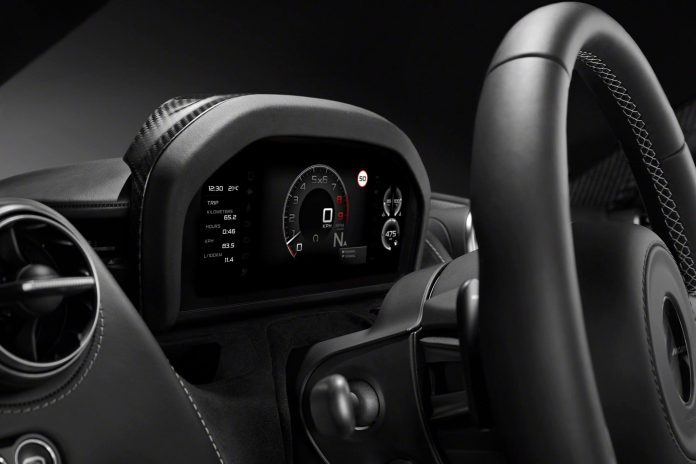 In the video you get a first sneak peek of the futuristic looking instrument screen and the folding mechanism at work. The screen will automatically fold when linked to active dynamics functionality, or to put it simply, when the supercar's most dynamic driving program is selected.
The detailed look also gives us a small impression of what we can expect on the inside of the new 720S. Carbon fibre will dominate the car's interior along with Alcantara and the latest tech as we can see in the video.
Whether it is innovation just for the sake of innovation is something we will get a better impression of later, it is however very refreshing to see new ideas being developed and implemented in supercars with driving engagement being high on the agenda. We cannot wait to feast our eyes on the real deal next week in Geneva!