As luxury furniture and furnishings go, designers welcome carbon fibre with open arms. The material, that we usually associate with high performance motorsport, is well suited to furniture courtesy of its unparalleled strength and lightweight qualities.
Designers Alvarae have taken the stylish material and mated it to a typical bar stool wooden structure. The results are particularly stylish. Continuing the sporty theme is the use of Alcantara for additional comfort and grip.
Still not stylish enough for you? The $699 barstool can be customised to suit customers tastes and home decor with the possibility to choose from orange, red, blue, grey and white stitching. Those that want to take it a step further can take the colour scheme to another level by choosing to tint the colour of the carbon seat in addition to the choice of a gloss or matte finish. This really is a masterclass in form and function.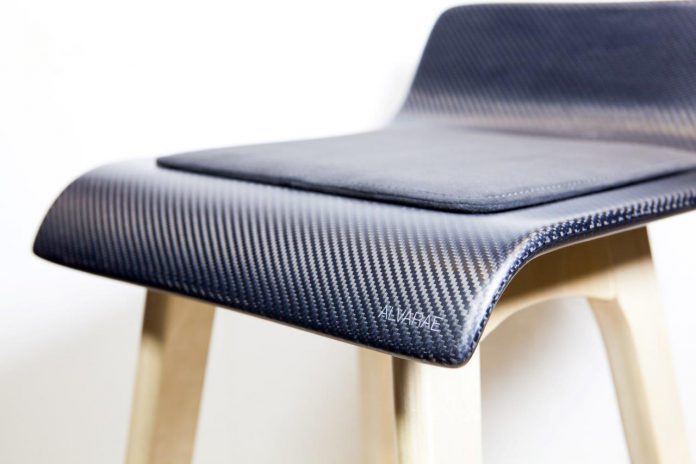 For more information check out the Alvarae website.