Although 2015 saw a fresh batch of 991.2 Porsche 911's released, and 2017 is expected to see a new Porsche 911 GT3 and GT2 hit the market, progress hasn't been slowed on the next-generation models. These photos show the first prototypes testing in the cold climate of northern Scandinavia.
The 991.2 updates bought in a new family of turbocharged engines to the range which was first introduced in 2011. The slow dilution of turbochargers into the range is set to continue with the next generation car. For the first time, we are anticipating that the entire range will be turbocharged, including the hallowed Porsche 911 GT3!
Reports have suggested that both turbocharged flat-six engines and four-cylinder models will be offered. Its also possible that the range could include hybrid power, or even a fully electric model at some point after the production version of the Mission E concept is released in 2020. Reports have also suggested that a seven-speed manual transmission will continue to be offered on entry-level models, but more powerful versions will continue to be offered with the seven-speed PDK dual-cutch automatic.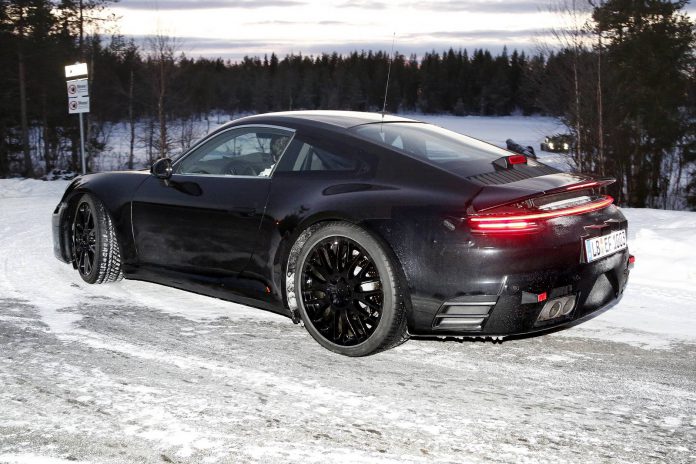 Recent interviews have suggested that the naturally aspirated, manual gearbox Porsche's will still retain a place in the product range, perhaps as special edition models like the Porsche 911R which has proved so desirable to enthusiasts.