Autosport International always kicks off the Motorsport season each year, that's why it's known as the premier pre-season motorsport show in Europe. Our friend Arfon Edwards was there and thanks to him we have this massive gallery from the 2017 edition of Autosport International.
For this year, Williams Martini Racing was celebrating their 40th Anniversary, and that meant all their legendary racing cars from the past 40 years. They had both a 1977 and 2017 Williams F1 pit garage which as you can imagine had the best of British F1 cars. They included the FW07 and the FW14B used by Nigel Mansell to win the 1992 Drivers' Championship.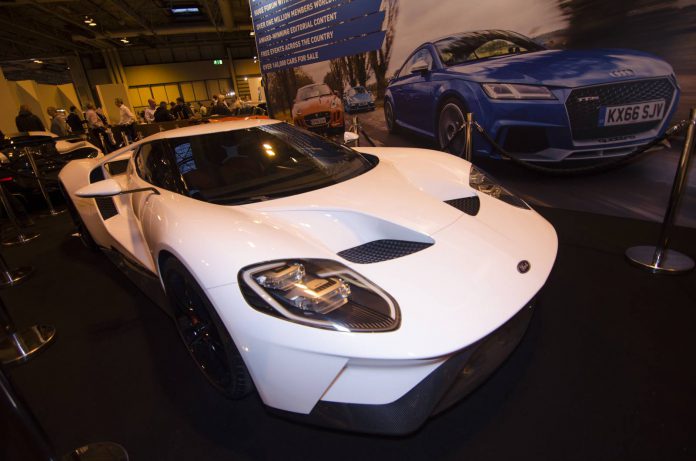 As always, the Autosport Stage gathers the biggest crowds due to a number of famous faces and thanks to Martin Brundle, Aston Martin FIA WEC driver Darren Turner and M-Sport boss and former WRC driver Malcolm Wilson, this year was no different. Other big names included the 1997 F1 World Champion Jacques Villeneuve and four-time Indycar Series Champion Dario Franchitti MBE. Meanwhile, Lotus had a display of all remaining Lotus 49s.
Autosport International 2017
The Live Action Arena had a plethora of classic racers including the legendary Porsche 911 R from 1967, the car that won the very first Rallycross race at Lydden Hill Circuit in 1967.
Moving on to the contemporary cars, Liberty Walk made their official UK debut at the show with a Ferrari 458 Italia and a Lamborghini Aventador. Other tuners included Oakley Design with their infamous yellow/black Bugatti Veyron. McLaren had cars like the new 570S GT4 not to mention the F1 cars as well.
The gallery does the rest of the talking, click through and discover what really makes Autosport International a special show.
Autosport International 2017