The Brussels Motor Show focuses on cars every two years and on cars and light commercial vehicles the third year. 2017 focused on the latter but that doesn't mean that there are no highlights for true car enthusiasts. Below you can find an overview of what to see at this year's show.
Audi had the Belgian première of the S5 Coupé and Cabrio. The Audi S5 is maybe one of the most acceptable sports cars on the market. With an output of 354 hp you can have a very potent car for a rather acceptable price.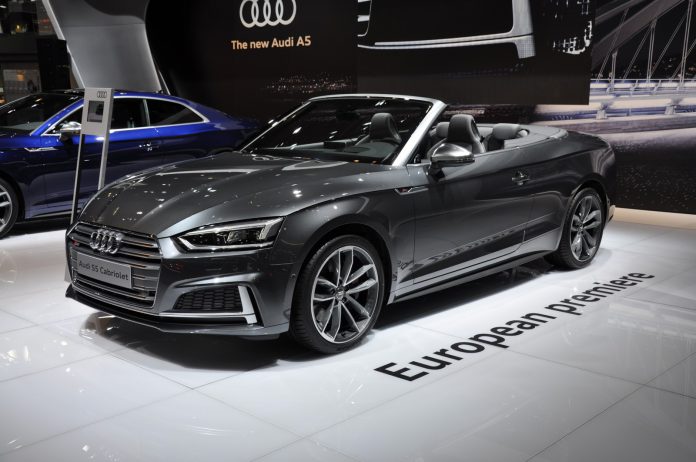 Next to Audi we had saw Porsche exhibiting 6 cars on the motor show. Also here we had a Belgian première with the Panamera 4 E-Hybrid. With a total output of 466 hp coming from an electric motor with 136 hp in combination with a petrol engine having 330 hp, this figures allow the Panamera 4 E-Hybrid to sprint to a 100 km/h in just 4.8 seconds.
Alfa Romeo had again probably the most beautiful girls in Brussels but the brand also had 2 eye-catching cars on display. The Giulia Quadrifoglio and the 4C Spider Edizione Corsa. The Giulia is all about the looks even when it goes about smaller engines, but the red displayed Giulia is the performance edition, with a 2.9 V6 engine producing 510 hp. The special edition 4C distinguishes itself with its colour, Rosso Competizione, the red brake calipers, bi-xenon headlights and black leather interior.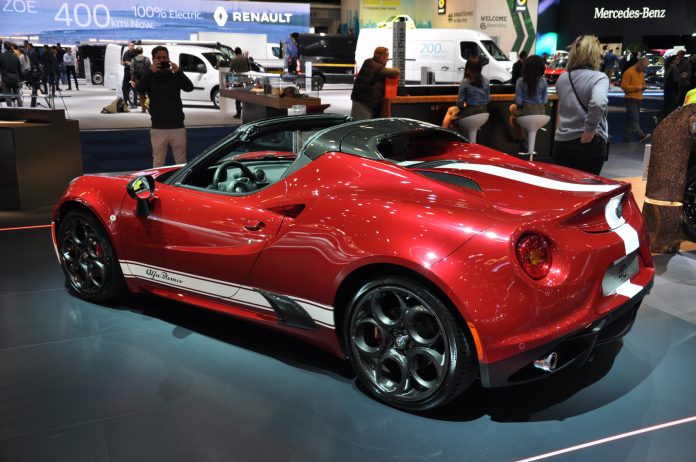 Furthermore the Brussels Motor Show had a bright blue Ford Mustang on the floor joined by the facelifted Nissan GT-R, a Lexus LC 500h, a Honda NSX and last but not least the Belgian première of the facelifted Volkswagen Golf. When looking at the concepts that were displayed in Brussels there were two eye catchers, the Peugeot Fractal that can do around 450 km on the electric power and the BMW 3.0 CSL Hommage R that makes us dream of what BMW is planning for the coming years.