Detroit, home to America's "Big Three" auto makers, is the primary opportunity every year for America's home team to really roll our their best ideas and impress the world. Ideally, our Top 10 list would include a healthy representation of American cars and concepts. However, this year…well, we're not sure what happened. The show was unusually quiet this year with few new cars being introduced and those that were introduced weren't quite GT Spirit material. We weren't even able to complete our "Top 10" list, barely rounding if off at a mere eight cars after deeming Lightnin' McQueen, Pixar's cartoon hero, unsuitable. Sorry, Lightnin'. Nothing personal.
Aside from the cool Ford Bronco, which wasn't even at the North American International Auto Show but was merely announced, the other seven spots on our list were held by German and Asian manufacturers. So without further ado, here's our Detroit 2017 Top Te–er, EIGHT cars.
8. Ford Bronco Concept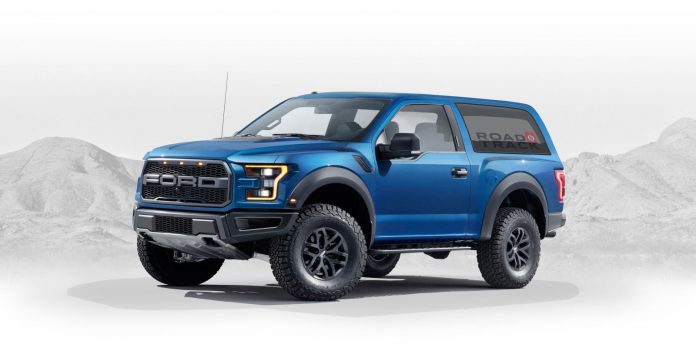 This is how desperate we were to fill out this list. The Bronco wasn't even present at Detroit. It was merely announced. No pictures were shown, no specs revealed. Just an announcement that is was returning to Ford's line-up in 2020. It's a redesign of the late 4×4 icon built by Ford and made famous by OJ Simpson as he fled from about 100 police cars in what is arguably the most famous police chase ever recorded. This year's show could've used a little OJ chase magic.
7. Lexus LS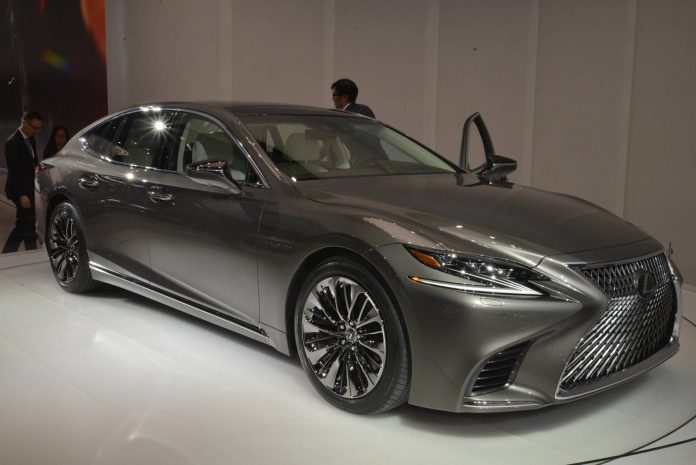 Lexus used the Detroit show to introduce their new fifth-generation LS sedan. Sharing a platform with the LC 500 sport sedan, the LS sheds 200 lbs, and is powered by a turbo-V6 that makes 415hp/442 lb-ft of torque – significantly more than the outgoing LS's V8 engine. Channeled through a new 10-speed automatic transmission, Lexus promises improved fuel economy and emissions.
6. Kia Stinger GT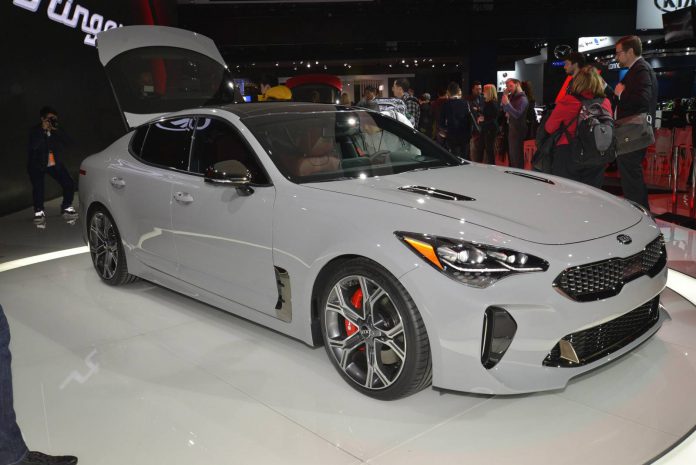 Kia has brought to market several increasingly attractive and capable models over the last few years and the Stinger continues that trend. Developed from the 2011 GT concept, the Stinger is Kia getting serious about competing with some of the world's better brands. Available as a rear-drive or AWD platform, the Kia will be powered by a standard 2.0-liter turbocharged four-cylinder engine, making an estimated 255 horsepower and 260 lb-ft of torque, and will have anan available 3.3-liter twin-turbo V6 making approximately 365 horsepower and 375 lb-ft of torque. Kia is targeting 5.1 seconds to 62 mph and a top speed of 167 mph with the twin turbocharged V6. It was designed in Frankfurt and developed on the Nurburgring so it has some German roots. Given Kia's track record for constant improvement, we're following the Stinger with some interest.
5. Mercedes-AMG GLA 45 4Matic
The Mercedes-Benz AMG GLA 45 is the first redesign of the GLA and it's now even more attractive. The 345hp engine gets the compact SUV moving very quickly and all the little design touches will have every head on the road turning to look at it.
4. BMW M760i xDrive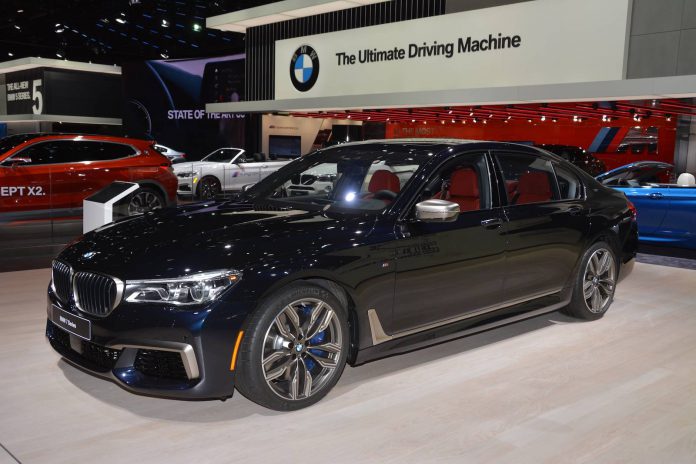 BMW took the opportunity to introduce the M760i xDrive. This long, luxurious sports sedan is powered by a 6.6L V12 that makes 600hp and 590 lb-ft or torque. The spacious, luxurious interior will cosset its occupants at warp speed on the autobahn.
3. Mercedes-Benz E-Class Coupe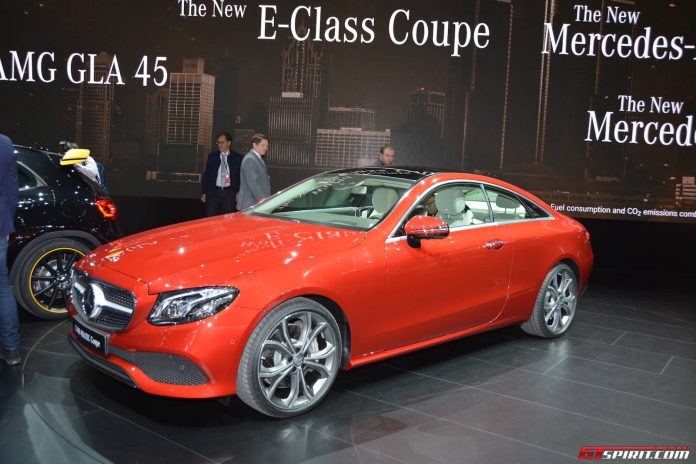 Mercedes-Benz completely redesigned the E-Class Coupe. Looking much sleeker and aerodynamic, it's an improvement in every way. It's powered by a twin-turbo V6 that makes 392hp and is channeled through a 9-speed automatic.
2. Audi Q8 Concept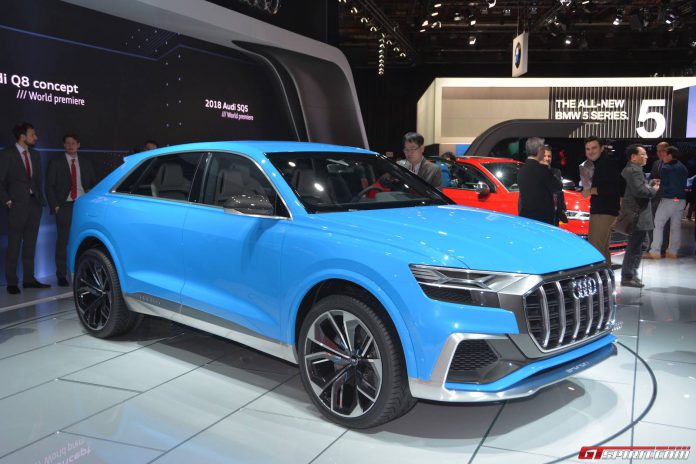 Painted in the most luscious Bombay Blue, the Q8 was Audi's star at Detroit. And while only a concept now, we expect to see it available in the next few years. Slightly larger than the Q5, it's powered by a 333 hp V6 coupled with an electric power plant that will give it excellent acceleration and improved fuel economy.
1. Mercedes-Benz AMG GT C Edition 50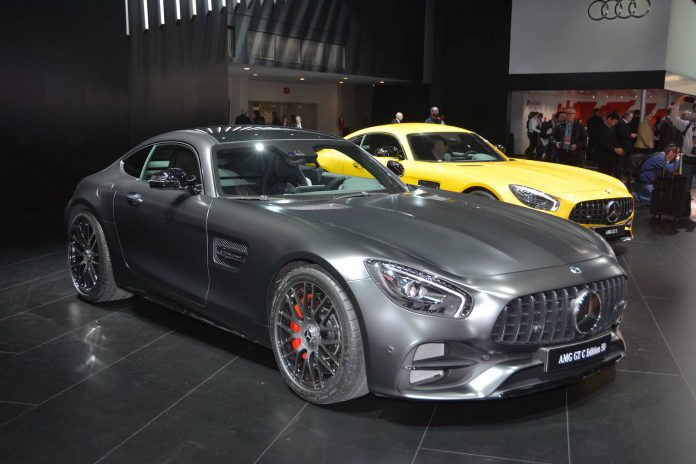 The AMG GT C Edition 50 was Mercedes bad-ass car at Detroit. Hunkered down on the stage in a dark gray matte paint next to it's more extroverted yellow GT S, it almost looked threatening. "Edition 50" refers to the 50th Anniversary of AMG, so you can be sure it's something special. Just look at it! It not only gets some fantastic luxury and design features, it's ferocious V8 produces 550 hp and 502 lb-ft. Happy Birthday, AMG! May your tires go up in smoke for ever.