The Grand Tour Season 1 Episode 7 will be available tonight after midnight and can be streamed live on Amazon Prime. This episode will mark the first of two parts in their Christmas special. And for that, they will abandon the Nomadic tent as they head to Namibia for a treacherous tour across the giant dunes in the South west African desert.
To make the most out of this trip, Jeremy Clarkson, Richard Hammond and James May will be driving beach buggies on the dunes, and each of the three buggies is custom built to its own specification. Clarkson for example has a monstrous V8 powered version, it's all fun for the boys as they recreate the iconic style of the 1960s dune buggies.
The Grand Tour Season 1 Episode 7
As a reminder, the studio parts of every episode will be filmed in different places around the world. The first episode was filmed in the Californian desert, the second one in Johannesburg, the third and fourth one in Withby, United Kingdom. Followed by Rotterdam, Lapland, Stuttgart, Scotland and Nashville. The season finale will be filmed at the foot of the world's tallest skyscraper the Burj Khalifa in Dubai on Saturday 10th of December.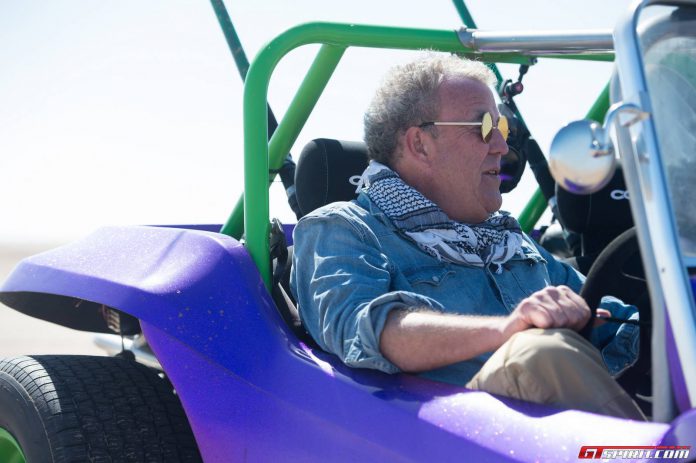 The first season of The Grand Tour includes 12 episodes airing once a week on Friday from 18th of November 2016 until Friday 3rd of February 2017. Stream The Grand Tour Season 1 Episode 7 on Amazon Prime now.