G-Power are best known for their work on BMW models. Yet in recent years they have also been developing programs for Mercedes-AMG models. One such example is this Mercedes-AMG GT S by G-Power!
Externally, the modifications are very difficult to see. That's because they relate mostly to the GT's performance! G-Power's Bi-Tronik 5 power module takes the standard GT from 462 hp and 600 Nm of torque up to 610 hp and 755 Nm of torque. Increases of 148 hp and 155 Nm respectively!
610hp Mercedes-AMG GT S by G-Power
Rather comically, G-Power's upgrades can also be applied to the GT S for identical power increases. With the new performance gains, zero to 100 km/h is possible in 3.6 seconds (0.4 seconds quicker).
The Bi-Tronik 5 power module essentially connects to the engine control unit and modifies its output data. The plug-and-play module manages to increase performance within the confines of prescribed safety parameters.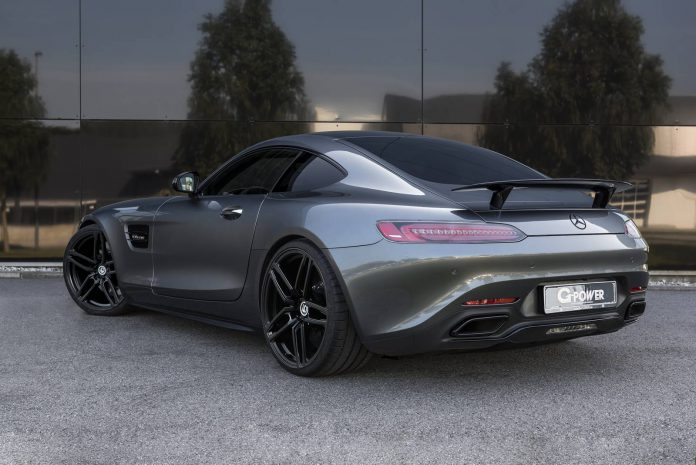 The cost for the package is 7,645 euros, net of tax. Customers can also order a set of G-Power Hurricane RR forged wheels measuring 20 inches at the front and 21 inches at the rear. Finishes include Jet Black, Gun Metal Grey, Stardust Silver and Diamond-cut finishes. The cost if a further 7,645 euros net of tax!