Happy Holidays from the entire GTspirit family, we would like to take this moment to wish you all a Merry Christmas and a Happy New Year 2017! 2016 was a success and it wouldn't have been possible without you, our readers. We celebrated our 10th anniversary and could only wish for better things ahead. 2017 will mark an exciting milestone for both GTspirit and you the readers, stay tuned for new opportunities, events, latest on supercars and exciting stories. We have three events planned already and we hope to welcome some of you to one of our events.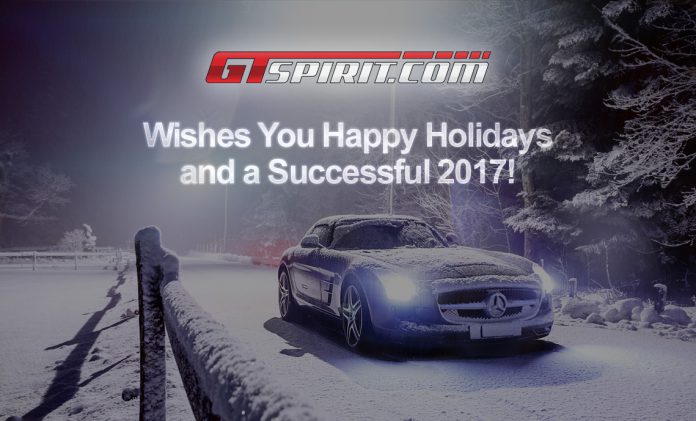 We would also like to thank all our partners and manufacturers that worked with us throughout 2016. We are looking forward to yet another year full of activities together.
This year we continue to support UNICEF with our Christmas donation. You can also support UNICEF by making a donation at Unicef.com!