As part of the Volkswagen Group's assault on the SUV market, Audi are widely expected to debut an Audi Q8 concept at the North American International Auto Show (NAIAS) in Detroit in January 2017. Audi has teased some design sketches of the upcoming SUV Concept which look incredibly promising!
The production version Audi Q8 is widely rumoured to have been given the green light. The Q8 would be a rival for the Porsche Cayenne and BMW X6, as well as the Mercedes-Benz GLE. Audi's press release states that the concept will be near-production and will "represents a synthesis of the emotional styling of a coupé and the spaciousness that typifies an SUV".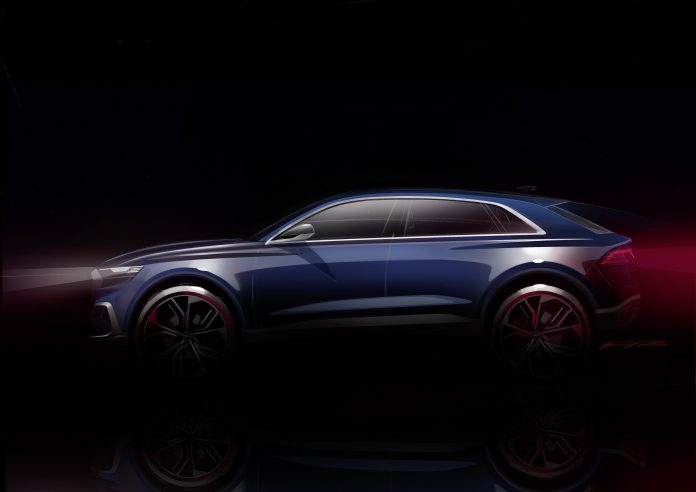 Audi's Head of Design, Marc Lichte is quoted as stating: "With the Audi Q8 concept, we have created a new spearhead within our Q model line. Its design strongly evokes sportiness and prestige. What's more, we believe an important aspect of this showcar is that it offers a spacious interior with four equally comfortable seats, even with the flat roof line."
The pictures reveal an imposing SUV with an octagonal Singleframe considerably wider than any other in Audi's current production models. It is said to feature looks inspired by the Audi Ur-quattro of the 1980s including an extremely flat but very wide C-post, flared shoulders and front vents. It will be interesting to see what the car looks like when it is finally unveiled!