Renowned American artist John Baldessari was recently chosen by BMW to create the 19th BMW Art Car. The finished product was unveiled on Wednesday at Art Basel in Miami Beach.
The idea of the BMW Art Car was first introduced by the French racecar driver and auctioneer Hervé Poulain. The 19th version is built upon the 2016 BMW M6 GTLM; a car which will actually see action at the 24 Hours of Daytona on January 28 and 29, 2017. Daytona is the flagship event for the IMSA WeatherTech SportsCar Championship, an event the BMW M6 GTLM took part in last year.
John Baldessari is known as a conceptual artist, pleading photography with vivd colours and shapes. The BMW Art Car is his first car-based project. It features base white paint with a red circle on the roof. At the front, the car features a red circle on the left and a green circle on the right with a triangular stripe running the length of the bonnet.
Perhaps the most bizarre feature is the word "fast" written in bold on the side. Coupled with the image of the BMW M6 GTLM emblazoned on the opposite side, Baldessari's design is sure to evoke discussion.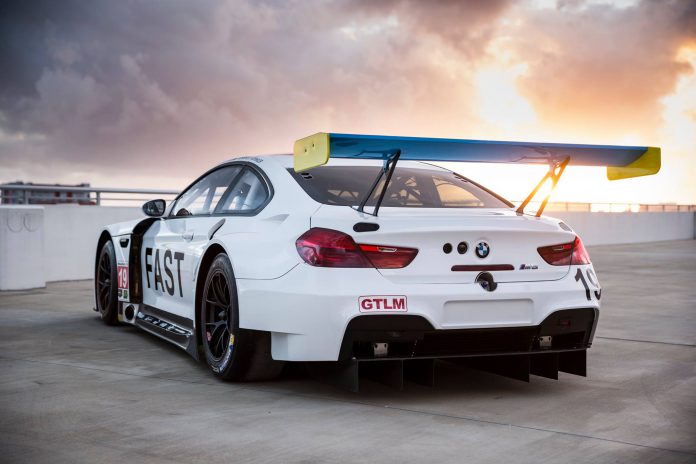 The car itself remains unchanged (we believe) from last year's model. Built to replace the BMW Z4 GTLM, the M6 GTLM races in the FIA's GT3 category. It features a 4.4 litre V8 engine with up to 585 hp on tap dependant upon regulations.
The very first BMW Art Car was designed by Alexander Calder and applied to a 1975 BMW 3.0 CSL. Since then, BMW Art Cars have included a BMW M1 Group 4, the BMW Z4 and even the BMW V12 LMR. Famous artists who have contributed to the program include Andy Warhol, Roy Lichtenstein and David Hockney.