The Mercedes-Benz G-Wagon is without a doubt one of the most iconic automobiles on the planet. Generation after generation are produced in Gratz and although each model looks a little shinier and developed that the one preceding it, every G Wagon instantly resembles the first Geländewagen that rolled off the line in 1979.
The G-Wagon is a machine of great capability, to make modifications that are tasteful and do not take away from the instantaneously recognisable Mercedes-Benz styling is no easy task. Enter Hofele-Design with the Hofele G-Cross and it's balanced design facelift that is applied both in and out of the car.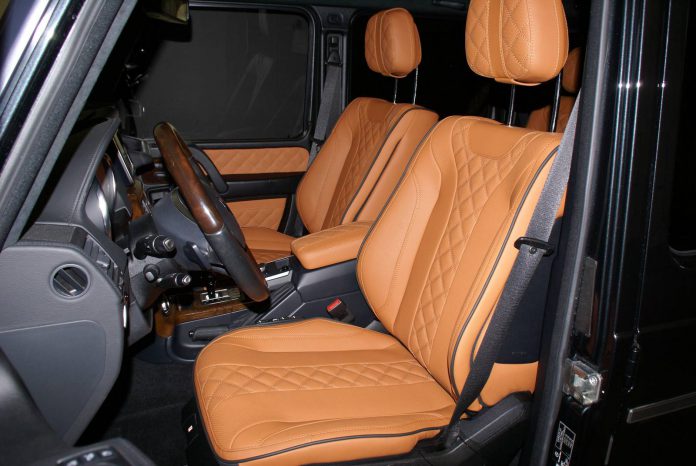 Let's start on the inside. Hofele-Design took their interior design from Maybach, particularly the quality of leather and the seat cover deign. The factory G-Wagon is by no means a bad place to be sat, but Hofele-Design have applied a touch with more luxury and class than the standard offering.
The exterior changes are visually striking and make the G-Wagon stand out from the crowd like no other. The grill grabs the eyes' attention with the diamond style mesh that can be found on other Mercedes-Benz models but was never available on the G-Class. This grill can also integrate the original Mercedes-Benz star.
Following on from the grill are the large openings on the lower bumper that allow more air to be sucked into the intercoolers, particularly effective on AMG models. Follow the flow of the boxy body and you will notice the swollen fender flares that Hofele have enlarged using carbon-fibre. These aggressive looking arches house the huge Hofele-Wheels that measure 10×22".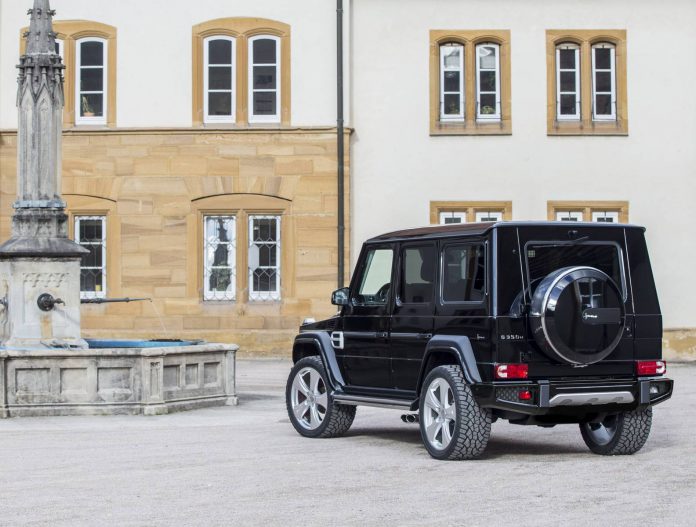 The comprehensive package is available for all Mercedes-Benz G-Class models.