Chinese electric company, NextEV caused a storm earlier this year when they tested at the Nurburgring Nordschliefe. Nobody knew who they were. Nordschliefe enthusiasts were frantically scrambling to verify information while the Chinese company put on an impressive (albeit quiet) display.
You might not have heard of NextEV but they are growing rapidly. With a focus on premium electric vehicles, the company now employs more than 2,000 employees in San Jose, Shanghai, Munich, London and eight other locations. It is involved in Formula E and includes Tencent, Temasek, Sequoia Capital, Lenovo and TPG among its investors.
Fast forward to lunch time today and those Nordschliefe enthusiasts much feel some sense of relief at finding out the exact specifications of the car which caused so much excitement a few months back. NextEV's project is in fact to be branded the NIO EP9. NIO will be the high-end brand which carries the staggering EP9 supercar.

Unveiled today at the Saatchi Gallery in London, the electric NIO EP9 has some pretty staggering statistics. Technically, it is the world's second Megacar – a term coined by Koenigsegg with their awesome One:1.
The EP9 manages to produce 1-MegaWatt of power, equivalent to 1,360PS, using four high-performance inboard motors and four individual gearboxes. Acceleration from 0 to 200 km/h takes just 7.1 seconds with a top speed of 313 kg. Now heres another pretty incredible fact. This thing takes just 45 minutes to charge with a range of 427 kilometres. The batteries are interchangeable too.

Now for the really sensational news. The NIO EP9 has already broken records at the Nürburgring Nordschliefe (albeit without any independent verification). On October 12th 2016, the EP9 allegedly lapped the 20.8km Nordschliefe in 7m 05.12 seconds. On November 4th, it also smashed the EV record at Circuit Paul Ricard in France, recording a time of 1m 52.78s.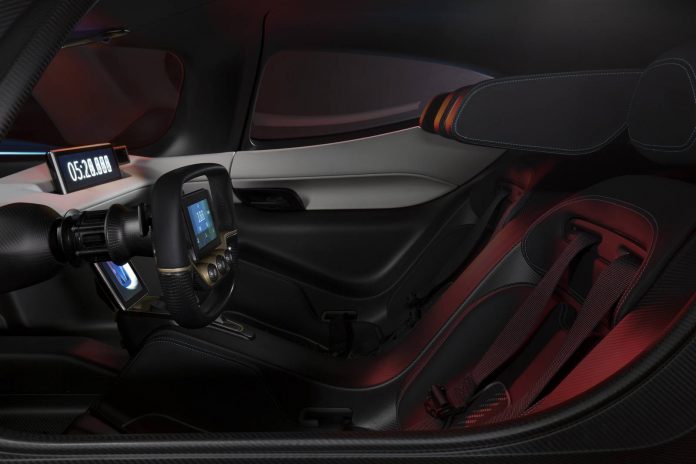 NextEV Founder and Chairman, William Li, said:
"Today we launched our electric supercar that broke the record at the Nordschliefe. The NIO EP9 was born to push limits and is the first stage of automotive production for NIO. It is a statement of our vision and technical and manufacturing capabilities. It is a best-in-class product that showcases what is possible with electric vehicles. We believe that when the car ownership experience exceeds expectations, electric vehicles will become the natural choice for everyone, leading to a more sustainable tomorrow. And with that, our vision of a blue sky will come true."
Underneath, the NIO EP9 uses a carbon monocoque chassis, carbon composite bodywork and is allegedly built to FIA LMP1 safety standards. Suspension components include 4 way adjustable dampers and active components. Brakes are 6 pot callipers with bespoke carbon discs measuring 408×40 at the front and 408×36 at the rear.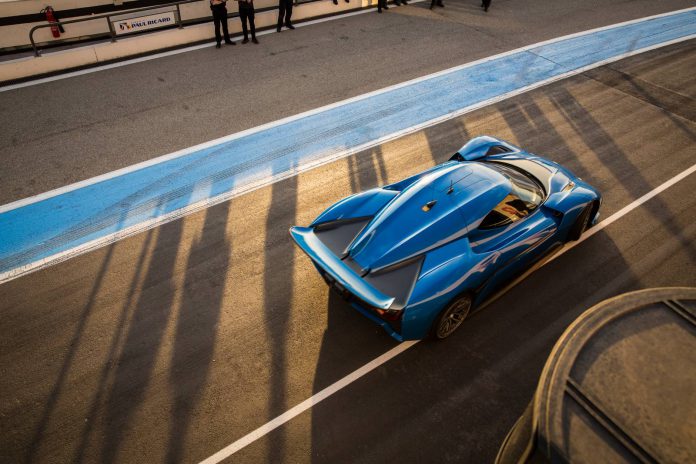 Aerodynamics packages include a full length floor diffuser together with an adjustable front splitter optimized for downforce. The active rear wing includes 3 positions; park, low drag, high downforce. It is capable of achieving downforce figures of 24,000 Newtons, 2 times that of a Formula 1 car.
There is no word on availability just yet, nor price. Expect a similarly price tag to match the performance. If NextEV are able to deliver on their promises, the NIO EP9 will likely deserve it!