Mercedes-Benz have officially unveiled the next step in the revival of the Mercedes-Maybach brand. The Mercedes-Maybach S 650 Cabriolet will officially debut at the Los Angeles Motor Show 2016 which begins this week. It is set to hit the market in 2017 with a limited run of 300 cars. So what makes this S Cabriolet different to the rest?
The short answer is high-end interior appointments, a colossal V12 powerplant and aesthetic adjustments to the exterior. The refinements are much the same as the rest of the Maybach products. We loved the limo versions so there is nothing to suggest that we won't love the Cabriolet!
The S 650 Cabriolet joins the Mercedes-Maybach S 500 and S 600 models launched last year as well as the Mercedes-Maybach S 600 Guard and Mercedes-Maybach S 600 Pullman. As with the rest of these models, its the trim levels that define the attraction of the Cabriolet. Unique features include nine additional colour concepts for the interior.
2017 Mercedes-Maybach S650 Cabriolet
The Mercedes-Maybach S 650 is based on the open-top S-Class. It gets a soft top and elegant styling lines. A Maybach-specific new front bumper includes chrome highlights. The iconic Maybach emblem is fashioned onto the wing while 20 inch Maybach forged wheels are unique to this trim level.
Step inside and the Maybach logo is projected onto the floor. The seats are said to feature waterfall-like seat upholstery. Diamond quilting is utilised on on the seat side bolsters together with Budapest piping. Trim elements will be individually specced by owners. A unique trim element on top of the soft top compartment gets an inlaid Maybach logo. Other details include deep-pile floor mats, chrome-plated "1 of 300" lettering on the cup holder, and Maybach steering wheel.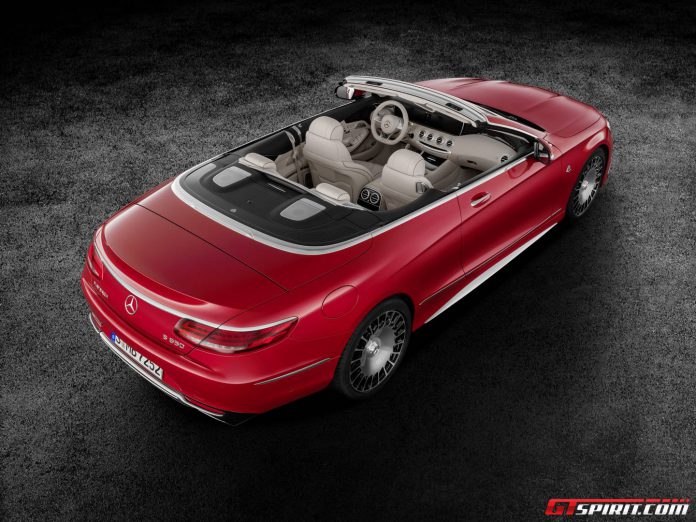 The Mercedes-Maybach S 650 comes fully loaded with S-Class Cabriolet options including AIRCAP, AIRSCARF and Swarovski headlamps. Each car will be sold with an exclusive travel luggage set comprising of two large travel bags as well as two lifestyle bags made of original vehicle leather.
Each Mercedes-Maybach S 650 Cabriolet includes a car cover made of high-quality fabric in the soft top colour, with diamond quilting and embroidered Maybach emblem and lettering on the bonnet. In addition, each Mercedes-Maybach Cabriolet is delivered with a special welcome pack including a nappa leather keyring in the vehicle and in the interior colour, with Maybach emblem and "1 of 300" lettering, as well as a certificate signed by Dr Dieter Zetsche.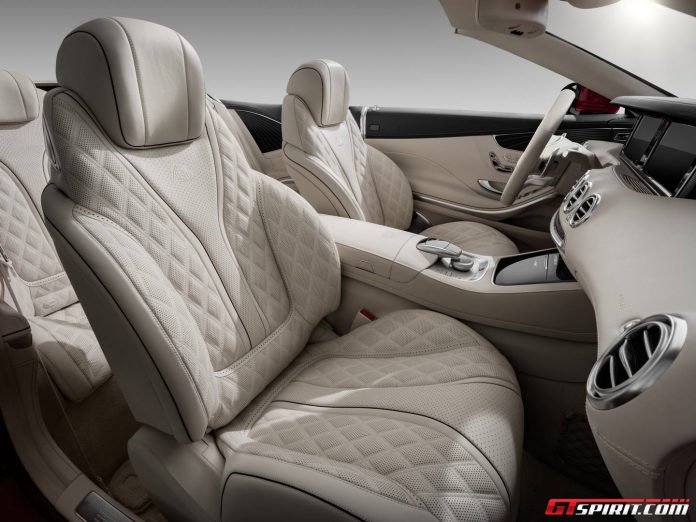 The Mercedes-Maybach S 650 Cabriolet gets the 6.0-litre biturbo V12 engine from the S 600 and S 65 AMG models. In the Maybach, it produces 630 hp through the rear axle via a 7G-TRONIC gearbox. AIRMATIC suspension should provide a seamless ride quality. The question remains; this or the Rolls-Royce Dawn?