The following spy shots confirm that a successor of the Ferrari F12 Berlinetta is officially in the works. The 2018 Ferrari F12 M was spotted in and around the brand's home base in Maranello just the other week.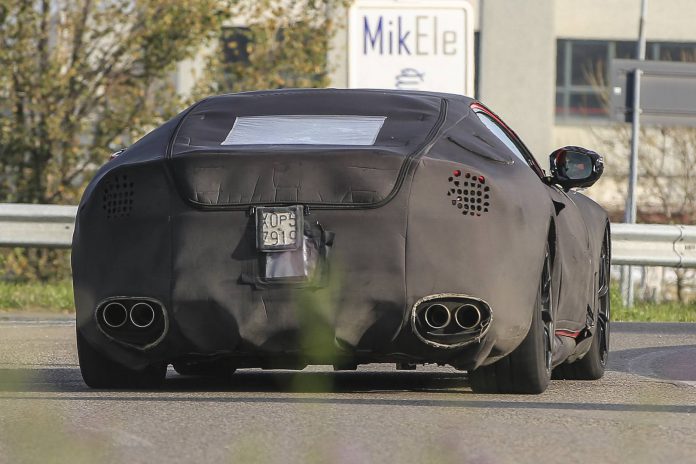 Despite this news coming out earlier this week, the new F12 – codenamed F12 M – should be considered as the F12's mid-cycle update following a similar evolution to the recently introduced GTC 4 Lusso that replaced the Ferrari FF. Therefore it is expected that the new F12 won't take part in the announced hybrid offensive just yet.
The new F12 M is expected to look very similar to the limited (799) F12tdf but will be made available to the masses just like the Berlinetta it is replacing. The naturally aspirated V12 at the front that has been powering some of the brand's most recognizable cars ever since it was introduced in the Ferrari Enzo, is expected to get a power bump and could find itself in the same 770 hp ballpark as the current F12 Tour De France.
Other technological advances such as the rear wheel steering setup in the tdf could make their way to the new standard F12 as well, albeit in a less aggressive setup. Coming back at the engines, with the GTC 4 Lusso getting the 'T' badge as an option, it seems very likely that the new F12 will go down the same path and offer buyers the option of a 3.9-liter twin-turbo V8 engine.
We expect the Ferrari F12 M to be revealed at next year's Geneva Motor Show, so stay tuned as we learn more.