A rather unusual combination is this Toyota GT86 packing a Ferrari 458 V8 engine on display at this year's SEMA in Las Vegas. The bulky V8 replaces the Toyota's 2.0-liter boxer engine on this interesting one-off production by Ryan Tuerck.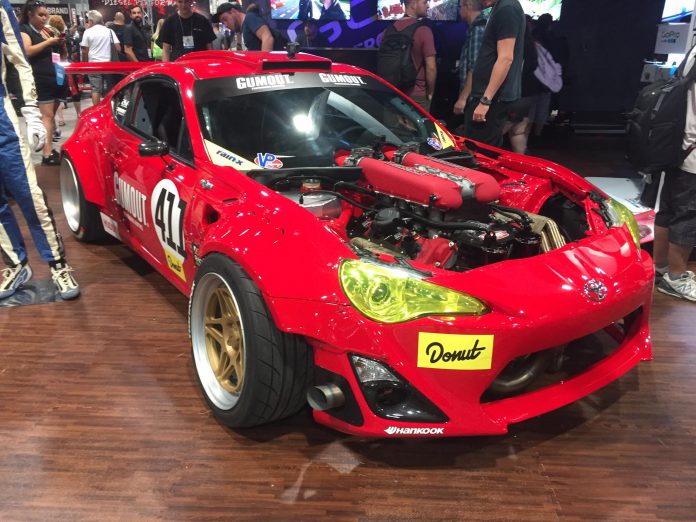 It's evident that the lightweight Japanese wasn't exactly designed to fit an engine this size, but it would be interesting to learn more about the assumed performance increase now this GT86 body carries double the amount of cylinders.
The standard 2.0-liter four-cylinder of the GT86 produces 200 hp and comes with a six-speed manual or automatic as standard. Because of the coupe's low curb weight of just 1190 – 1298 kg its performance still brings it really close to supercar territory. Potentially even more so with a V8 engine, although we didn't get an indication of this particular car's performance.
Ferrari's 4.5-liter V8 produces 562 hp as standard which is diverted to the rear wheels via a 7-speed dual clutch transmission. Unfortunately we haven't learned about any other modifications to this custom GT86, but we assume that the builder tinkered with the car's gearbox in order for it to handle the massive power increase.
562 hp to the rear wheels in such a lightweight car, we can see why there is a sticker with 'donut' on the front of the car.
Toyota GT86 Ferrari 458 engine
[Additional Photos by Sticky Ride]