Here are the most recent spy shots of the McLaren 650S successor, the new McLaren P14. As if McLaren model names weren't already confusing enough, the British supercar brand chose to codename their latest project 'P14', which we can't help but immediately associate with the P1 hypercar.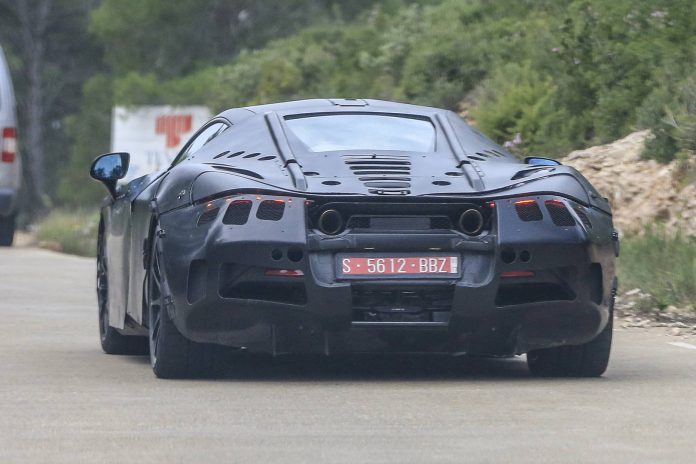 The new P14 will be the first out of 15 new cars and models to be rolled out until 2022. McLaren set ambitious objectives for the coming six years as became apparent from their press conference at this year's Geneva Motor Show.
As for the P14, it will be powered by the brand's 3.8-liter twinturbo V8 like all of its other models. The MonoCell carbonfiber tub will also play an incremental role in the car's architecture, according to McLaren CEO Mike Flewitt. Some small changes will however be made to the car's monocoque, the majority of which supposedly should improve accessibility in the Sports Series.
Significant improvements will be made under the hood of the car as well. The next generation should be clearly distinct from Sports Series cars like the 570S, which sits lower in the market.
The spy shots from Spain reveal plenty of changes on the exterior and interior of the car too. Close ups reveal an adjustable dashboard and completely reworked interior. On the outside the car's design seems to have drawn some inspiration from the front of the McLaren 570s, with new LED daytime running lights giving the car a new face. The proportions of the front end and the car in general are also quite different, the rear of the car is sculpted quite differently and features rounded exhaust pipes as compared to the rectangle ones from the McLaren 650S