In the beginning of November there is an opportunity for the true collectors out there to own a true purist Porsche 911. The Porsche 911 GT2 Evo is one of those rare homologation specials the German manufacturer brought to life during the mid 1990's.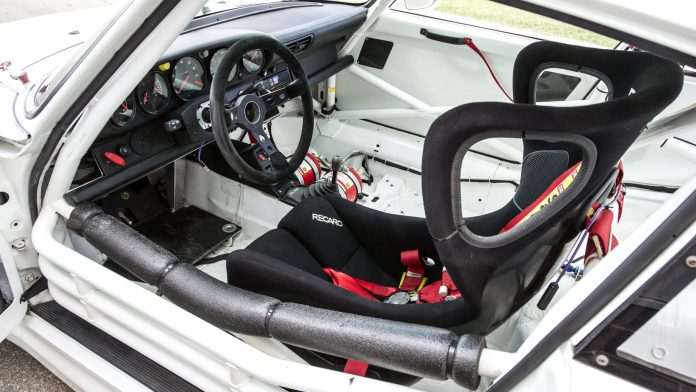 This one of eleven sports car comes with the characteristic twin-turbocharged air-cooled 3.6-liter flat six producing a hefty 600 hp. Visually its rough exterior jumps the eye, with the turbo-style wheel-arch flares, large brake discs with four-piston calipers and adjustable front and rear anti-roll bars.
Slightly dated, but still ready to tear up the track: a full roll cage, a front strut brace, adjustable tail spoiler, 6-point harnesses and an original fire extinguisher have got you covered. The GT2 Evo is said to be in excellent shape too, it accumulated just 7,000 kilometers so far and hasn't changed owners until very soon.
Your chance to own this unique piece of Porsche motorsport history presents itself between the 2nd and 5th of November of 2016 at the Mecum Auctions in Dallas, USA. Look out for Lot S130 and be prepared to spend, as this collector's item is expected to bring in an estimated $1.75 million.