MSO Volcano Orange McLaren 675LT Spider
The hardcore supercar market is very interesting these days. With Brexit and general uncertainty in so many foreign markets it is fascinating to see how million dollar cars are being priced and sold. Enough of the economics, what we have here is a stunning car by any measure, a P1 minus the electricity and the roof even comes off – the McLaren 675LT Spider.
The car on offer is incredibly well specked with carbon everywhere and contrasting black painted roof. A lovely touch is the carbon fiber wing complete with McLaren MSO logo. We would have preferred the bucket seats, but the comfort seats combined with the Spiders topless cruising credentials make this a sensational GT that will also blow your pants off when you fancy exploring the atmospheric limits of the LT on track.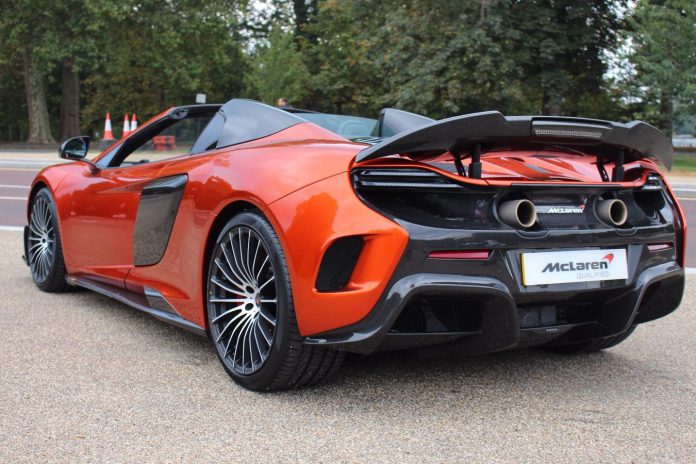 The McLaren 675LT Spider gets the same 3.8-litre twin turbo V8 engine. Performance is identical with 675 hp and 700Nm of torque allowing for zero to 100km/h times of 2.9 seconds, zero to 200km/h times of 8.1 seconds and a top speed of 326km/h (204mph). With such astounding performance of offer and looks this menacing, we don't think this car will be lurking in the showroom for very long. If you've got a spare £423,950 this might just be one of the most thrilling ways to spend it.