For many the McLaren P1 is the defining hypercar. Porsche gave us the 918, Ferrari the LaFerrari but many feel the P1 broke more rules and made something significantly more dramatic that either the LaF of 918. Whichever of the holy trinity is your favored speed demon, it is hard to deny that the P1 packs some serious punch and has the ability to turn heads like few others can.
Today's Photo of the Day comes in the form of this stunning Volcano Orange McLaren P1. The color is one of the most common and it is not difficult to see why. The vibrant shade works fantastically against the dark carbon parts and wheels. In race mode the P1 looks astonishing.
Volcano Orange McLaren P1
The McLaren P1 will travel from zero to 100 km/h in less than 3 seconds, zero to 200 km/h in under 7 seconds, and zero to 300 km/h in no more than 17 seconds. This is thanks, in part to the Instant Power Assist System (IPAS) which is essentially KERS, for road cars. Putting the 300 km/h statistic into perspective, this is 11 seconds faster than the legendary McLaren F1 road car. Top speed is electronically limited to 350 km/h.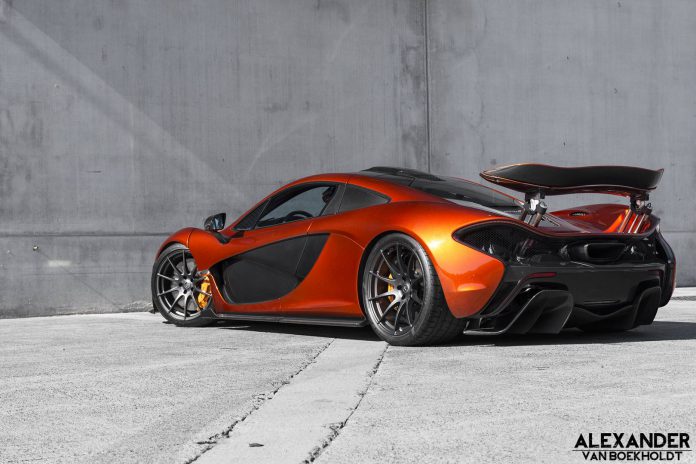 Photos by Spyker Force