Range-topping 5 series at the car's market launch is the V8-powered M550i. The numbers tied to the 5 series most powerful model until the M5 is released are very impressive indeed, with performance exceeding that of the F10 generation M5.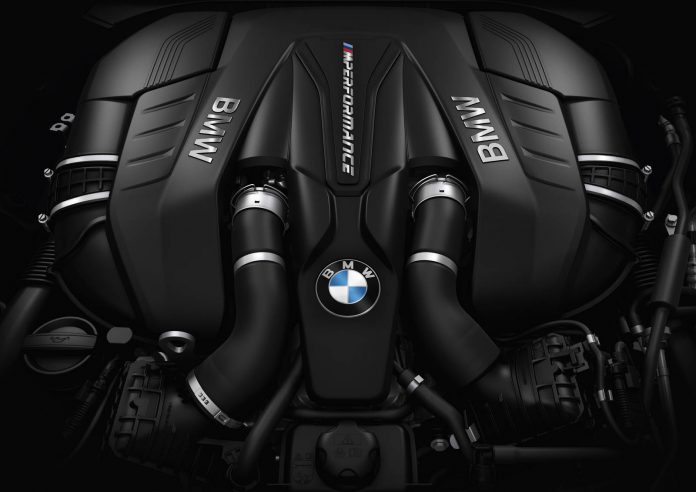 The fresh Bimmer is powered by a 462 hp (340 kW) V8 engine and delivers 650 Nm of torque from the impressively low 1,800 rpm. The updated power plant ensures a 0-100 km/h in just 4 seconds flat and an electronically governed top speed of 250 km/h, but we all know that it will be capable of going far beyond that.
Standard in the M550i is of course xDrive, with power diverted to all four wheels via the eight-speed Steptronic automatic transmission. In terms of design the M550i stands apart from the other 5 series by slightly more aggressive lining and the trapezoidal exhaust pipes that match the shape of the rear diffuser.
Apart from the performance bump, major changes to the new M550i come in technological form, with an array of driver assistance and safety systems first seen on the 7 series making their way to the fresh 5er. Lane Change Assistant and Lane keeping assistant with active side collision protection are featured on the 5 series for the first time, ready to match the new 5 series with the technologically advanced E-Class.
On the interior comfort is further increased by the introduction of massage seats in the back of the car, as well as more leg room for the rear seat passengers. A cool new feature is the ability to view around the car 360 degrees using your smartphone, and we can only hope that the car's key is just as cool as the one of the 7 series. For more detailed information on the new 5 series, make sure to read our earlier official.
Pricing has not been released yet, but the M550i rivaling both the E43 4MATIC and upcoming S6 is already an impressive car on paper. It will be the only one in its class to have a V8 and gives a clear taste of what we can expect from the F90 generation M5, we can't wait!