This is Prior Design's latest bodykit (PD800GT) for the Mercedes-AMG GT S. The body kit company chose a blue model GT S to show off their latest creation.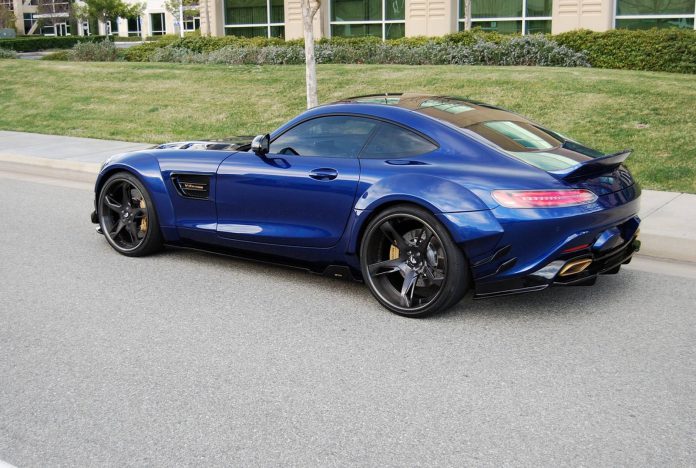 Included within the bodykit as seen on the photos are several components that benefit the supercar's aerodynamics. These include the PD800GT front lip spoiler, front canards, front fender flares, vented hood, side-skirts, rear fender flares, a rear diffusor, rear canards and a rear decklid spoiler.
Along with the custom body Prior Design showed their creative side by further matching the car's new aesthetics through the use of black accents. The front grille is finished in gloss black, while the AMG and V8 biturbo logos are finished in metallic gold. Matching the logos are the car's exhaust pipes, similarly finished with a gold coat.
The same goes for the car's brake calipers, which are shadowed by the custom 21-inch Forgiato Copiato ECL wheels. What are your thoughts on the Prior Design Widebody Mercedes-AMG GT S?
Mercedes-AMG GT S by Prior Design