While the offering of the Ferrari F12tdf remains scarce, a second European spec has hit the market, this time in Germany. While many of the lucky F12tdf owners are probably waiting a while longer for their car to increase in value further, some already find it time to sell it off.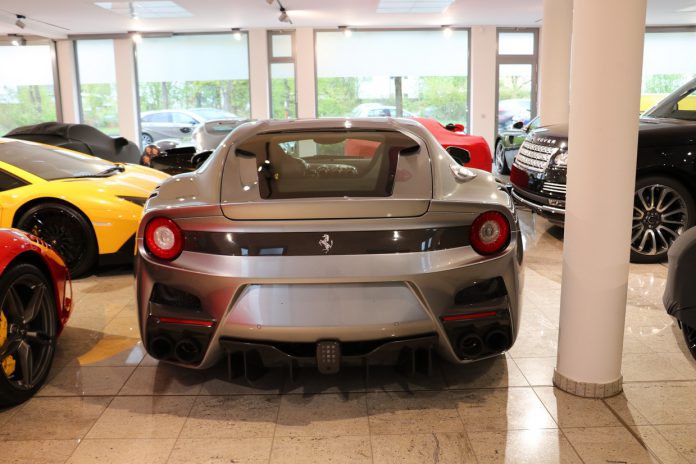 This particular example is offered for sale by SEMCO exclusive in Germany. It's a Grigio Titanio example and has a price tag of over $1 million. In euros that is €950,000, €25k more than the example that was recently put up for sale in the Netherlands.
Justifying the extra 25k is for sure the car's mileage and perhaps some of the carbon fiber options. This grey F12tdf only ran 130 kilometers (81 miles), significantly more than the 6k kilometers the Dutch tdf managed to accumulate. Factory options on this example include the interior carbon fiber package, exterior carbon fiber package and the inside back wall carbon.
Which of the recently offered for sale Ferrari F12 tdf's has your preference? This yellow version or the Grigio Titanio seen in the gallery below?
Grigio Titanio Ferrari F12tdf for Sale