Traditionally the Volkswagen Group Night was held the night before the official opening day of the 2016 Paris Motor Show. During the Group Night attendants got a sneak peek into the highlights all brands part of the Volkswagen Group were showcasing in Paris this year.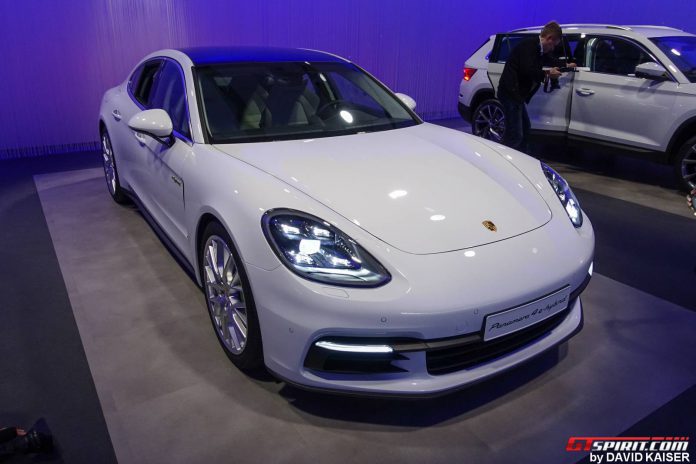 As the main topic of the Paris Motor Show quickly evolved to be electric mobility, the Volkswagen Group Night appeared to be a bit more conservative in that regard. Most exciting news came from Audi with four new releases in the form of the new Q5, S5 Sportback, RS3 Sedan and RS3 LMS. Lamborghini's Centenario Roadster made its European debut and Porsche did receive the memo and revealed their Porsche Panamera 4S e-Hybrid.
Volkswagen itself did have a few things to say about electric mobility and announced the increase range of their all-electric Volkswagen E-Golf to 300 kilometers. During the group night attendants furthermore got to experience one of the Volkswagen concept cars through a virtual reality experience. The actual concept car was revealed on the first day of the show and does indicate Volkswagen is in fact in an advanced stage of electric powertrain development. Their 'I.D.' concept vehicle has an all-electric range of no less than 600 kilometers.
Just in case visitors of the Group Night weren't all that impressed with the showcase of the German automotive behemoth, there was a quick reminder outside of what Volkswagen-owned Bugatti recently brought to market: the new Bugatti Chiron. Placed on a small island surrounded by water the elegant hypercar looked truly stunning right at the entrance of the tastefully designed 'Fondation Louis Vuitton', where the event was held.
Our man David Kaiser was there to capture the highlights of the Paris 2016 Volkswagen Group Night in style, enjoy the gallery below!
VAG Night: Paris Motor Show 2016
For more information and live coverage from the 2016 Paris Motor Show, please subscribe to our news channel and social media channels.