Next on the list of Jaguar Land Rover's special operations division is the 2018 Jaguar F-Pace SVR. After having created range topping versions of both the F-Type and Range Rover Sport, the in-house performance division of JLR is working on the most extreme version of Jaguar's first SUV expected to be unveiled next year.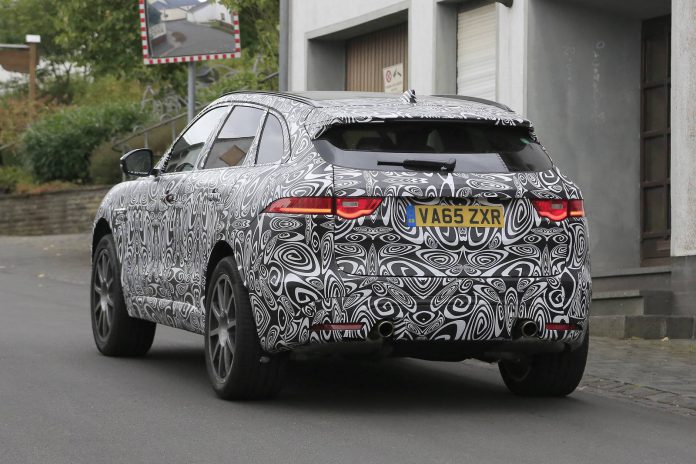 While nothing is set in stone yet, it seems likely Jaguar's luxury SUV is to get the highly capable supercharged 5.0-liter V8 that is currently found in both the F-Type SVR and Range Rover Sport SVR. While no clear contours are visible from the spy shot gallery, the two patches on the front bumper leave sufficient room for speculation; enlarged air intakes perhaps?
As can be seen on the pictures, the rear of the test mule reveals little to nothing. No exciting new tailpipes that hint at a more powerful powerplant nor any serious aerodynamic improvements hinting at a more potent version of the F-Pace. I guess we'll just have to wait this one out and see what SVO ultimately comes up with.
Looking at the two already existing SVR models, an output of around 550 hp should be a reasonable estimation. As far as estimating a possible unveiling goes, the 2017 Geneva Motor Show would make for an appropriate stage to reveal another sportive JLR highlight.