Do you remember the Koenigsegg Agera RS 'One of 1' from this year's Geneva Motor Show? The 'final' Agera RS is now offered for sale by Semco Exclusive Cars located in Bavaria, Germany.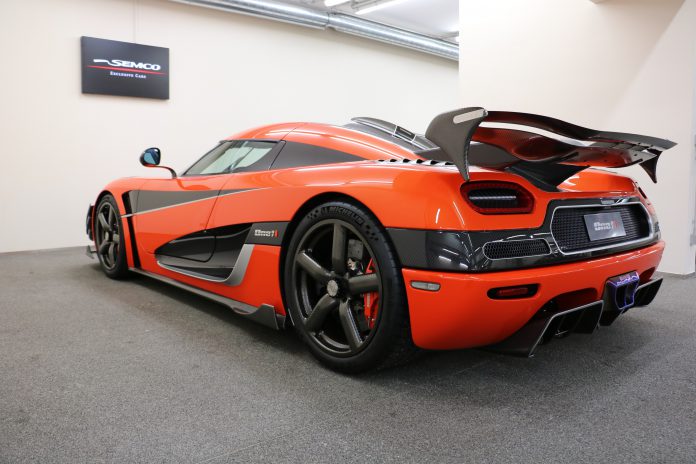 The orange one of a kind Swedish hypercar with an output of over 1 mW and 1,000 Nm of torque has only 80 kilometers (50 miles) on the clock. While an Agera RS is quite special in general, the final edition of the model takes it next level with matching emblems and badges all around the car.
No price has been disclosed by the German supercar dealer, but count on a price that is certainly around $5 million. For that money you get a truly unique hand-built Swedish hypercar with some of the latest on-board technology: a 3D telematics system, G sensor and tire monitoring system are all equipped on this spectacular track toy.
Best thing about this car? Probably the unrivaled turbo sound coming from its 5.0-liter V8 and the fact that it accelerates from 0 to 400 km/h in just about 20 seconds.. More information can be found here.
Koenigsegg Agera Final One of 1