Qualifying for 'wrap of the year' in the category 'interesting' surely is this 'Sparking Berry' wrapped Audi RS7 by PP-Performance. Besides its shiny new glance, extensive chip-tuning takes the output of this RS7 to a menacing 745 hp and 1,000 Nm of torque!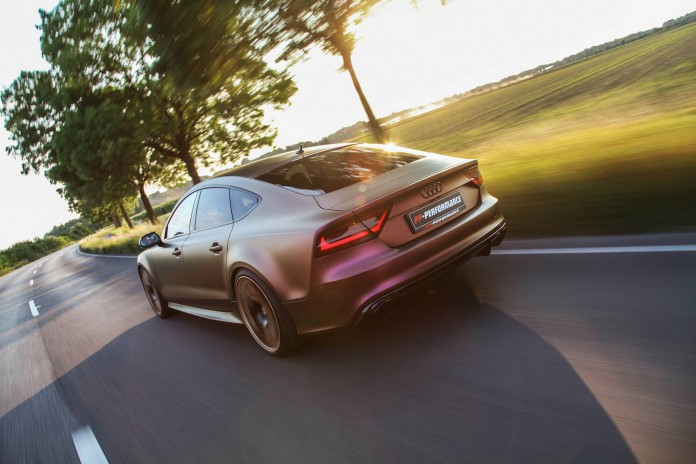 PP-Performance, now also based in Kempen, Germany, are known for their rather eccentric custom builds and now present us with this very bespoke RS7. At the heart of its harder-edged exhaust note is the custom 'Evolution Line' Akrapovic exhaust system made from titanium reducing the car's weight by 8,1 kilograms.
Stage 2 of PP's tuning program for the RS7 includes removal of the VMAX limiter, while additionally the German tuner can install custom downpipes in combination with a high performance BMC air filter. All these upgrades together bring the Audi's performance to an insane 745 hp.
Audi RS7 by PP Performance
Visually PP-Performance recommends two-tone powder coated 21-inch wheels by Schmidt 'Gambit' that come with an adjustable spring system by KW. In an attempt to make this particular RS7 ultimately stand out from the crowd, it was wrapped in a 'Sparkling Berry' vinyl by Cam Shaft. Depending on the angle and light, the color of the wrap changes from brown to yellow and gold to purple. Price tag on this wrap? Just €2,600,00..
A recent video of this tuning project can be viewed here.